The gift of food or baked goods is an excellent and frugal idea for Christmas. Last year we gave food gift baskets to our neighbors and people in our bible study. I invested more time than money in these gifts and people really like getting homemade candies and breads.
Gift baskets of food stop being an inexpensive gift when you spend a fortune on the packaging. I usually try to hit the after Christmas sales to find trays and tins for less than a dollar but last year I didn't have any on hand and I wasn't going to pay full price.
I ended up using shirt boxes lined with tissue paper for our gifts. It was inexpensive and easy to transport since I could stack them on top of each other.
Nice and easy for carrying.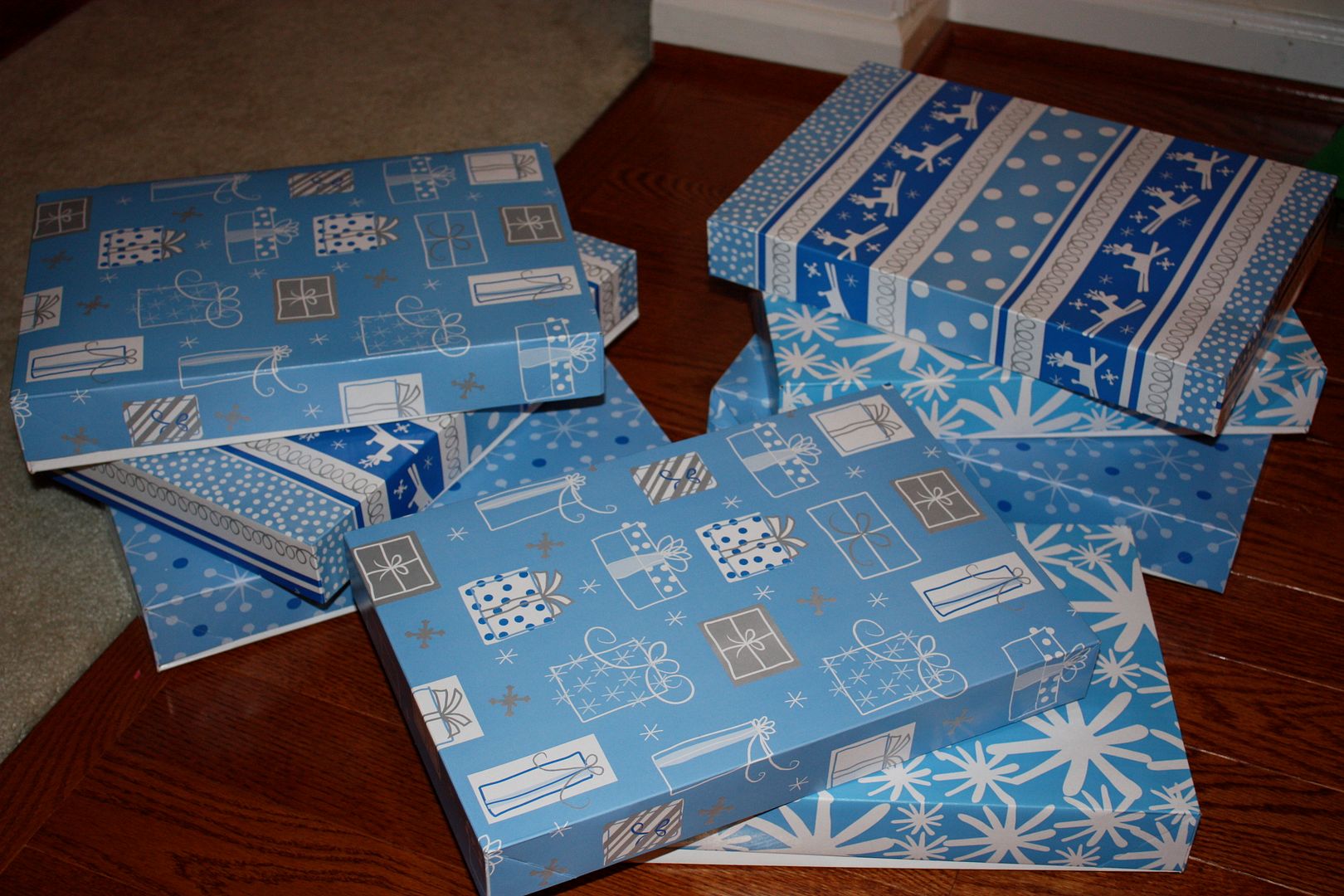 I spent a little bit extra and purchased the Christmas themed boxes, but you could always wrap or decorate plain white boxes too.
You can find out what goodies I gave last year by reading my Homemade Gift Baskets article.