One reason I dislike pot luck dinners and BBQ's is because the cold food sits out in the hot sun and who knows what sort of bacteria starts to grow in 100 degree summer heat.
This weekend I saw a great idea for keeping the cold food cold at your next BBQ. Use a large rectangular plastic tub and fill it with ice. An under-bed storage box is the perfect size.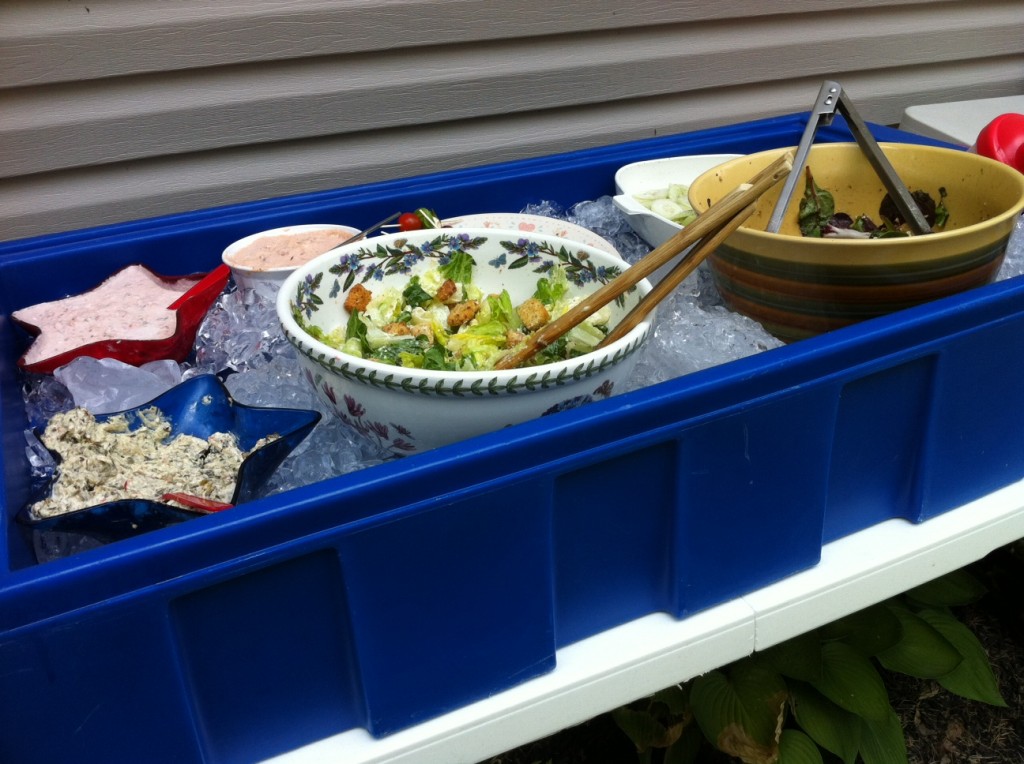 After the box is filled with ice add the bowls or containers of cold items and they will stay cold for a few hours, even in the heat.