This giveaway is now closed. Winners will be contacted by Kraft regarding prize fulfillment.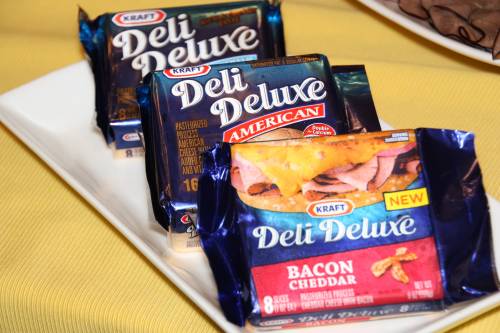 Have I ever told you how much I love cheese? Especially cheese in sandwiches. I seriously could eat sandwiches for breakfast, lunch, and dinner. Unfortunately not everyone in my family shares this same love (as I have written about in the past ), but I thought perhaps a Deli Deluxe Panini party might convert some of them. I was right.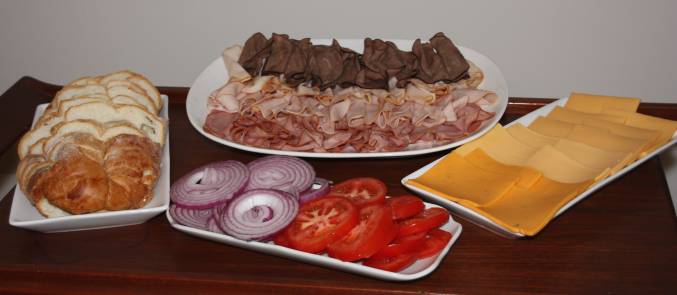 I put out all the fixin's and let the kids (ten of them), plus adults make their own creations. It was fun to see how creative the kids got with their dinner. A few went with a regular old grilled cheese, while others loaded their sandwiches with everything.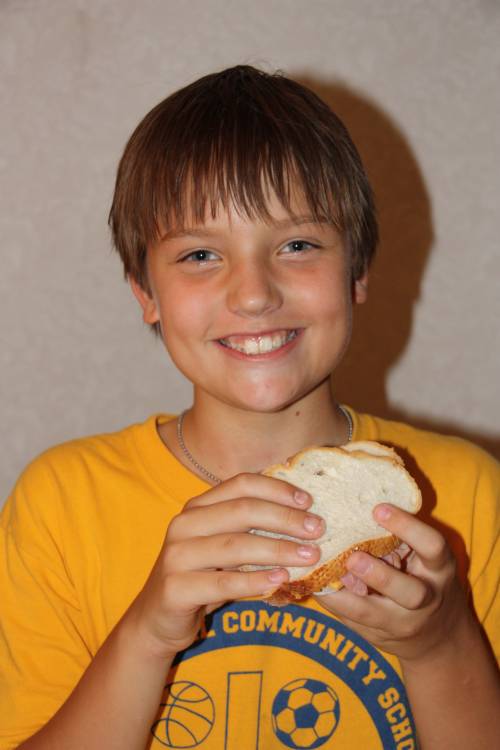 My favorite sandwich – ham, turkey and bacon on French bread with Kraft Bacon Cheddar cheese and dijion mustard – then grilled. MMMM good. It tasted like a sandwich from Panera for less than half the price!
One great thing about serving sandwiches at parties is that the guests do all the work for you! We spent about 30 minutes prepping the food and then we were done! Another bonus- no oven! The house stayed nice and cool even though it was 90+ degrees outside. The panini grill doesn't heat up the kitchen and the best part is that you don't even need to butter the bread to make grilled cheese. Along with the sandwiches we served fresh fruit, potato salad, and chips. So easy!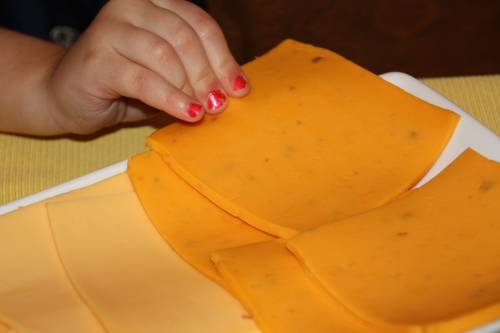 Everyone had a great time including my newest nephew. Can you believe he was a preemie??? He's a year younger than Cora and quickly catching up!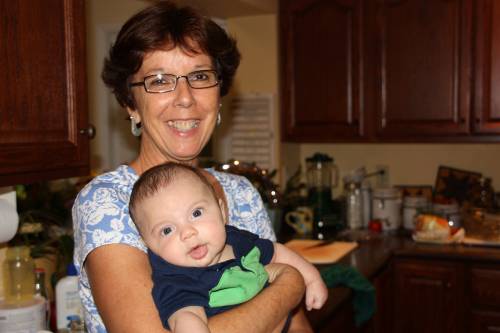 The Deli Deluxe party was a huge success and a great way to end my month long road trip! Kraft would like for some of my readers to be able to have a party t00. Four readers will be chosen randomly to receive their own Party Pack. Each winner will receive:
a Panini grill, four (4) sandwich holders, Deli Deluxe aprons, three (3) Deli Deluxe product coupons : Approximate retail value: $125
To enter leave a comment about cheese.  I have friends that claim that you can put cheese on anything. For a while I disagreed, but I am starting to see the light. Giveaway ends Tuesday, July 20, 2010.

Disclaimer: I was one of five bloggers selected by Deli Deluxe to host a "Ultimate Summer Sandwich" party and giveaway. I have been compensated for the materials needed for my "Ultimate Summer Sandwich" party. However, my opinions are entirely my own and I have not been paid to publish positive comments. I mean I would write about cheese for free. 🙂 Kraft Foods is providing the prizes for this giveaway at no cost to me.  This giveaway is not administered or sponsored by Kraft Foods or its affiliates, but solely by Toni Anderson.