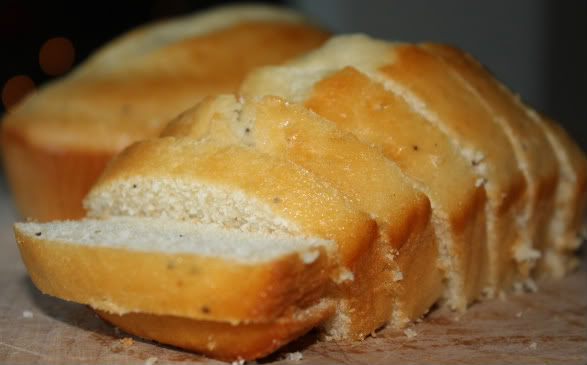 Print
Lemon Poppy Seed Bread
Ingredients
1 3/4 cups flour
3/4 cup sugar
2 teaspoon baking powder
1/4 teaspoon salt
1 egg
1 cup milk
1/4 cup oil
1/4 cup lemon juice
1 tablespoon poppy seeds
Instructions
Mix together dry ingredients.
Add wet ingredients and mix well.
Pour into a greased loaf pan.
Bake for 45 to 55 minutes at 350 degrees.
If you are making mini loaves or muffins decrease cooking time to about 25 minutes.
When fully cooked the top will be golden brown. Remove from the oven and let cool for 5 minutes.
Then remove from loaf pan and place on a wire cooling rack until fully cooled.
Slice and serve.