This month my friend Fish Mama is celebrating the 12 Days of Christmas Cookies. She has great tips on how to make-ahead several different types of cookies to give your sweets some variety this Christmas. While I love her ideas (seriously, I do… click over and read them) my favorite way to get a variety of Christmas cookies is to have other people make them for me!
For many years I have either attended or hosted a cookie exchange in December. Hosting a cookie exchange is actually very simple. Here are the details.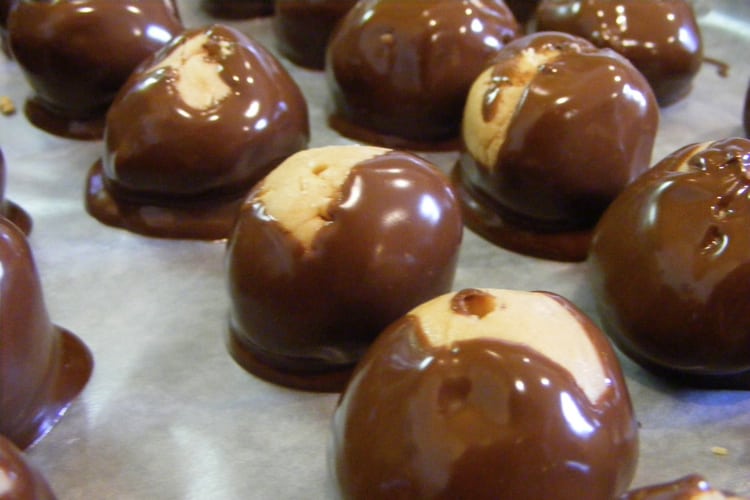 Christmas Cookie Exchange
1. Invite between 12 and 20 friends.
2. Ask them to bring 7 dozen of their favorite homemade cookie, an extra tray, plus copies of the cookie recipe. (the number of recipe copies should equal the number of attendees)
3. You provide Christmas music and drinks. Coffee, tea, hot chocolate, and cider work well.
4. When friends arrive have them place the cookies on the table and or counters.
5. Everyone samples the cookies. Then they use their extra tray to fill up with their favorites. The go home with a tray full of different cookies that they didn't have to make, plus several new recipes!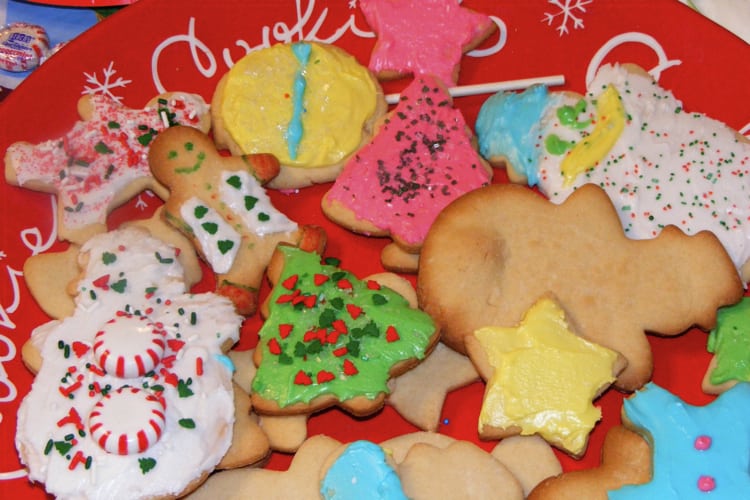 Christmas Cookie Exchange Twists
1. Have a cookie contest. Award prizes to best tasting, original, presentation, etc…
2. Include a white elephant gift exchange.
3. Instead of taking the cookies home, make them into gift baskets to deliver to the neighbors.
Hosting a cookie exchange is actually a very inexpensive way to throw a Christmas party. It is a great way to get to know your neighbors, people from church, or have a mom's night out. It's a low stress way to have a party and end up with a platter full of Christmas cookies for your family to enjoy!