Before my transformation into a frugal gal one of my biggest money wasters was leftovers or must gos. As a kid I disliked leftovers and vowed that when I had my own home I would never eat them. I realize how silly that sounds now as an adult, but I stuck to my pledge for several years. Each week before my shopping trip I would throw out at least a half a garbage bag full of food from my fridge that had gone bad.
It took me a while, but I finally realized what a complete and total waste of money it is to not eat leftovers. But the problem was that I still didn't want to eat them. Then I realized that leftovers do not have to be served in their original state, they can be made into something else, something better.
Tonight was must go night at our house. I had a few different opened boxes of pasta, less than half a jar of sauce, some misc veggies, about 1/4 cup sour cream, and about 1/4 cup heavy cream.
I took my veggies and put them in the vita-mix. If you don't have a high powered blender I would suggest steaming the veggies first.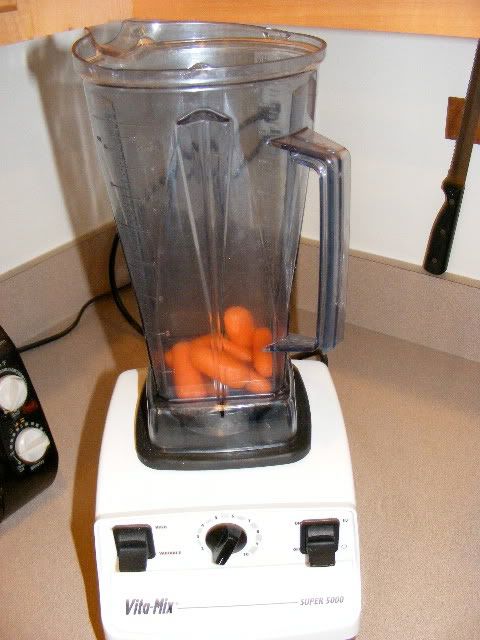 Then I added the sauce,
I blended the veggies and sauce and then added sour cream and heavy cream.
I put the mixture on the stove and added a little butter, garlic, and parm cheese. I heated the sauce for a few minutes and then added my cooked pasta.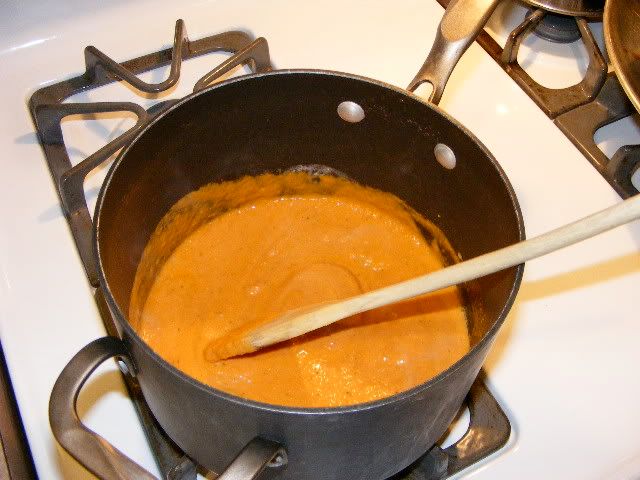 I served the pasta with salad, homemade breadsticks, and green beans.
The kids absolutely loved the meal and were excited to eat different types of pasta mixed together. They liked it so much that I didn't have any leftovers!
The next time you have a must go night, try something different. Make your leftovers into a soup and serve it in a bread bowl, take your leftover roast and add bbq sauce to make bbq sandwiches, or add your taco meat to a jar of spaghetti sauce.
Eating the food you already have in your home is one of the easiest ways to save money. Making do with what you have will stretch your food dollars and your cooking creativity.

For more frugal tips visit Mary and for more kitchen tips visit Tammy.
For more recipes visit Tempt My Tummy Tuesdays.