It's time for another weekly menu plan as well as a 3 Moms update. It has been a few months since Jen, Kate and I shared a month in our kitchens and we thought it would be fun to give a short update. Kate's been filling up her freezer, Jen has been stockpiling groceries and I've been trying to cut the budget and get back into a routine.
A few things that have been happening around the Happy House.
Grocery Budget Challenge
This month I am trying to cut 10% from our usual grocery budget of $600 a month in order to have some extra cash for stockpiling. So far I have spent $402 for the month. The family has gone out to eat once each week since the challenge began which is not typical for our family, so that has saved us a little on the grocery budget but not much. One reason why it is so low is because Cora was sick last week and I just couldn't get to the store! We got a box of free produce and eggs from a friend, plus I had lots of pasta and venison in my stockpile so I was able to stretch the food we already had without going to the store.
Kids Make Breakfast
School started two weeks ago, and my teenagers have the responsibility of making breakfast twice a week. Let's just say they are a little slow accepting this change. Getting up earlier to start school has been hard on everyone, so we are still easing into things around here. I think the kids will transition into an earlier wake-up (and making time to make breakfast)  by the end of the month.
Eat from the Garden
While I do not have a garden, many of my friends do. I have been blessed this summer with their surplus veggies. It has been fun experimenting with new recipes, and I plan to share the recipes with you over the next few weeks. So far I have made cucumber tomato salad, stuffed tomatoes, dill pickles, rhubarb cake, fresh salsa, and am planning on making spaghetti sauce and tzatziki this week.
The Ghost Pepper Challenge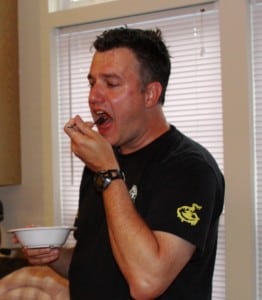 Last weekend one of our friends thought it would be fun to give my husband a ghost pepper. My husband loves hot foods, and within a few minutes he had decided he needed to try this pepper, which is 500 times hotter than a jalapeno pepper.
See the sweat coating my husband's head? That is after eating a piece smaller than a pea! But since my older kids decided to try it too, he had to have more….
The one good thing about this whole pepper eating contest was that they ate the whole thing, including the seeds, so no planting a new one next year!
A Few Surprises
We have some changes brewing around here and I can't wait to share them with you soon.
Menu Plan
Breakfast
Served with sausage, juice, and milk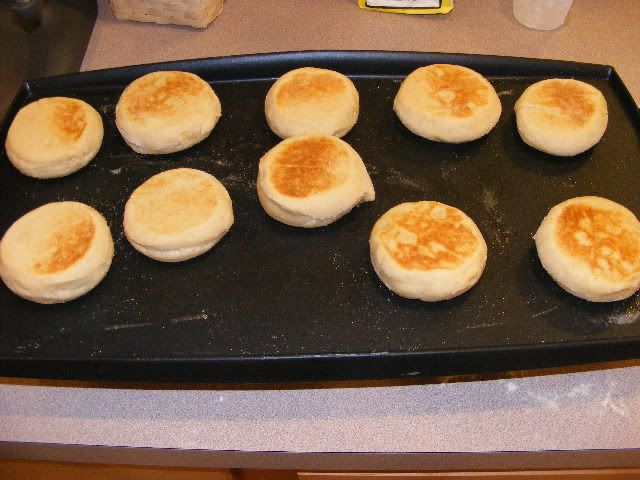 served with eggs, fruit
served with fruit, orange juice, milk
Oatmeal, Cereal, or Breakfast leftovers
Our Lunch List:
Tzatziki w/ Bread Machine Pitas on the grill
Egg Salad Sandwiches
Tuna Salad Sandwiches
Peanut Butter Sandwiches
Hard Boiled Eggs
Quesadillas
Grilled cheese
Leftovers
Macaroni and cheese
Smoothies
Cheese and crackers
Yogurt
Fruit and veggies
Baked Potato
Sweet Potato
Dinner
served with fresh vegetables
served with salad and carrot sticks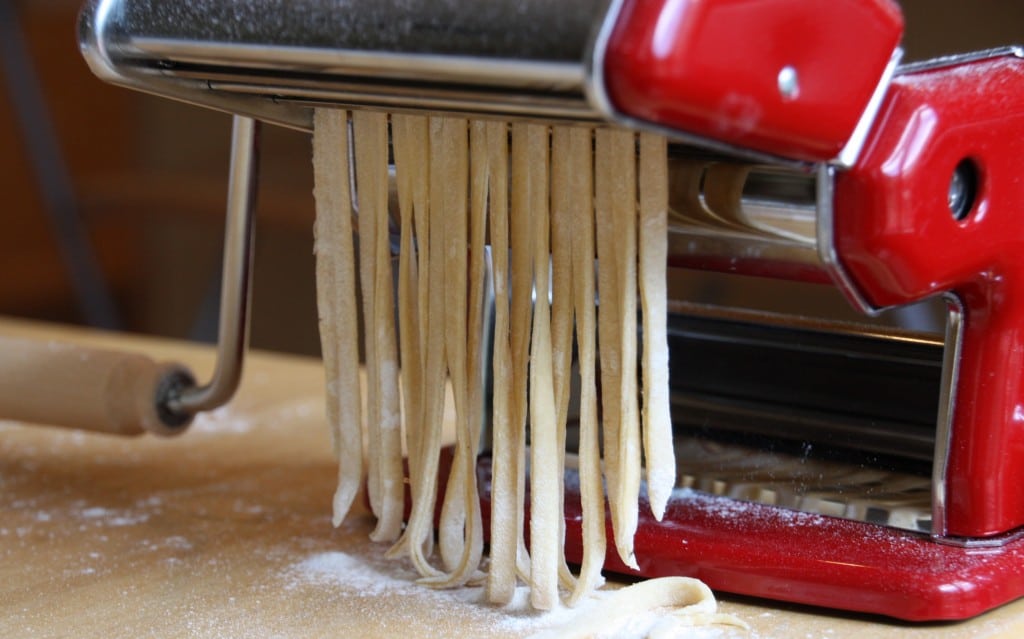 served with salad, fresh bread, fresh vegetable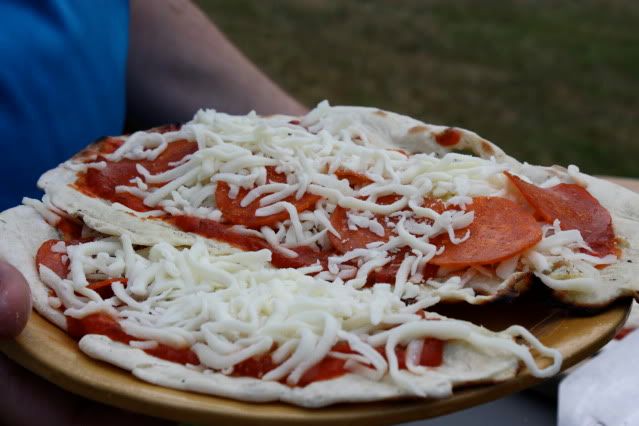 served with salad
For more than 300 menu ideas each week, visit Org Junkie.
Shepherd's Pie photograph courtesy of Mollyeh.