An unexpected business trip for my husband and a crazy school schedule turned last week's menu plan upside down, we didn't make any of the scheduled meals!  There were a few nights of leftovers, make whatever you want, and even a cereal night! This week things should be back to normal, well as normal as things are around here.
My menu looks almost the same as last week's menu, with the addition of homemade pasta. I could not believe how easy it was to make my own pasta! I can't wait to experiment with whole wheat flour and other options! You can enter to win a pasta machine from Bertolli on my giveaway post.

Here is an interesting cooking tip that you might already know. My husband was making waffles this weekend and he used my pancake recipe instead of the waffle recipe. He added 1/3 cup of oil to the recipe and they turned out delicious! I am sure you could modify any pancake recipe with the addition of oil to make great waffles!
Breakfast
served with fruit, orange juice, milk
served with fruit, orange juice, milk
served with fruit
Oatmeal, Cereal, or Breakfast leftovers
served with bacon
Lunch:
Sandwiches, quesadillas, grilled cheese, leftovers, macaroni and cheese, smoothies, cheese and crackers, yogurt, and fruit and veggies.
Dinner: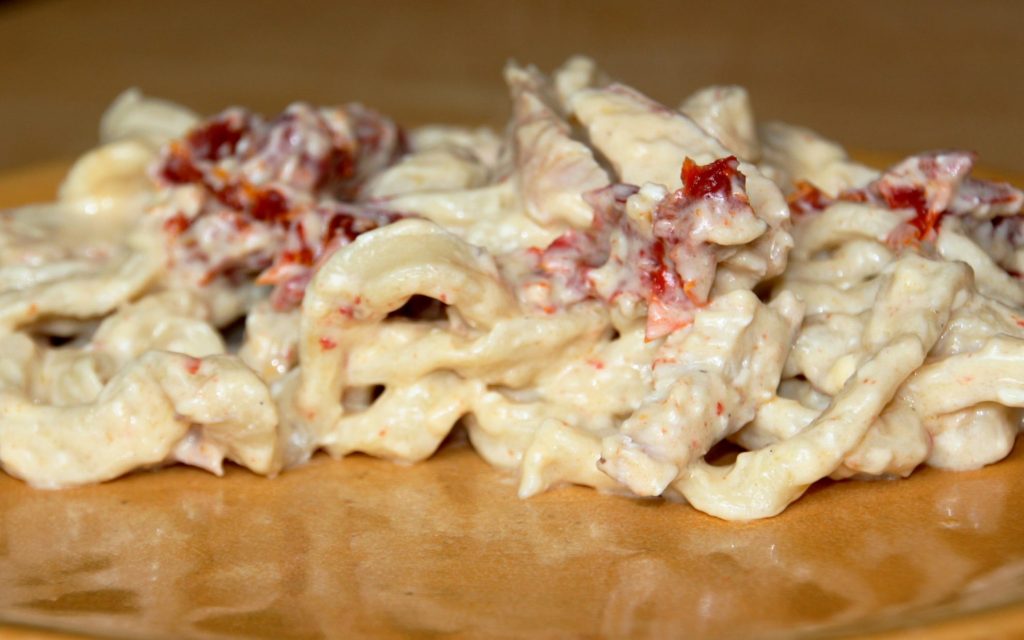 Homemade pasta in a sun dried tomato cream sauce served with blackened chicken
served with salad, whole wheat rolls

served with rice, pineapple
served with salad
served with baked beans, veggie tray
served with tortillas and sour cream
served with corn, carrots and salad
For more than 300 menu plans each week visit Org Junkie.