It's almost Christmas and I can't believe it. What happened to 2011? I still haven't planned my Christmas menu, so I'll share it later this week.
We have several Christmas traditions when it comes to food, so our menu might look a little different this week… or not, depending on your family traditions.
Breakfasts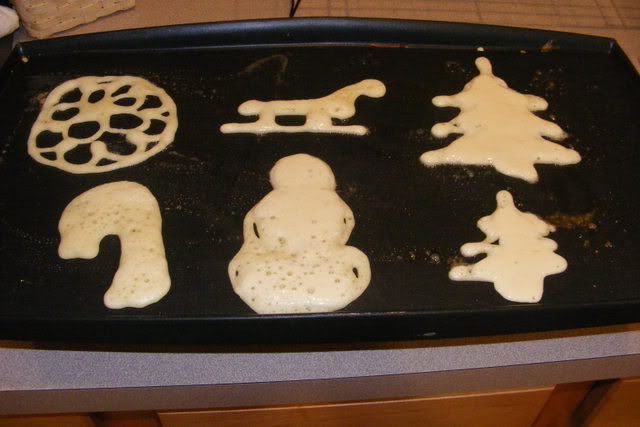 My kids actually request this pancakes throughout the year, but I usually save them for birthdays and the week before Christmas.
Homemade donuts are our Christmas Eve morning tradition. For years my husband would buy them, but for the last several years we've enjoyed homemade donuts.
Give this fast breakfast a fun holiday twist by using Christmas cookie cutters to cut out the hole in the bread.
There is a story behind this, and a coupon if you want to start a similar tradition. 🙂
The Lunch List
Sandwiches
Quesadillas
Grilled cheese
Leftovers
Macaroni and cheese
Smoothies
Cheese and crackers
Yogurt
Fruit and veggies
Baked Potato
Sweet Potato
Tuna Salad
Dinner
We always have salmon the week before Christmas. I don't know why, but we do.
I usually plan one or two really simple meals the week of Christmas so we can focus on all the baking and candy making. 🙂 Spaghetti pie is about as easy as it gets.
served with salad, vegetables, whole wheat French bread rolls
Since my husband started hunting a few years back, venison has always made it on the Christmas week menu.
Christmas Eve
Every year we have a tradition of going to church and then going out to dinner. This year we've been invited to a pot luck, so we might skip our tradition and go to the pot luck dinner before church.
Christmas Dinner (TBD)
For more than 300 Menu Plans each week visit Org Junkie.
This website uses affiliate links. Please read my disclosure policy for more details.