I am so excited because this week I leave on Thursday for the Home Educators of Virginia Homeschool Conference. If you are attending the conference I would love to meet up, just send me an email and we can arrange something.
My mother-in-law is watching the kids so I prepared a few meals and put them in the freezer to make things easier for her.
As for my cauliflower/ potato soup experiment last week, it didn't happen. When I pulled the cauliflower out of the fridge it was slightly green so I decided to would be better to throw it away.
We are slowly cleaning out our freezers, I hope by the end of next week our garage freezer will be empty so I can de-ice the shelves!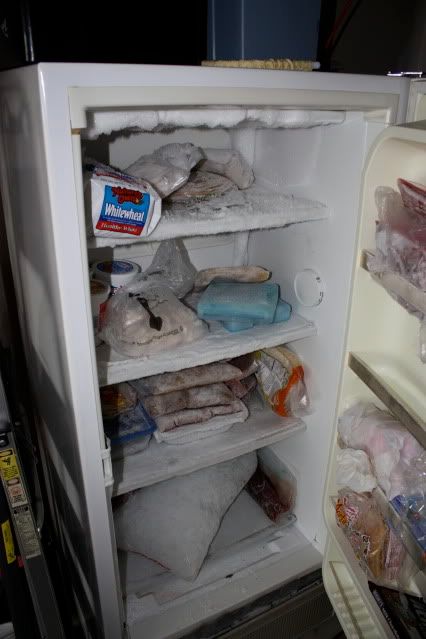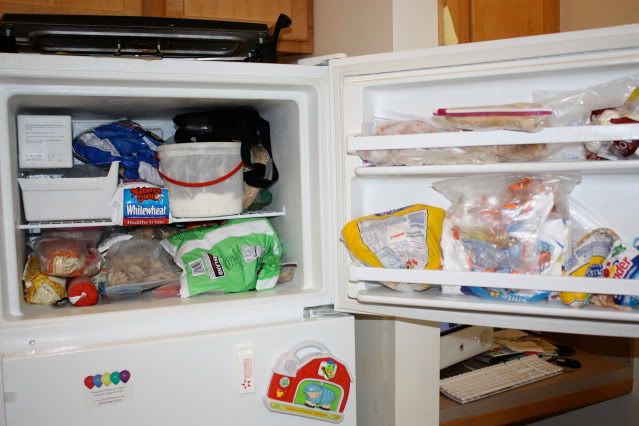 Breakfast- cereal, pancakes, French toast, eggs
Lunch- Last week we actually ate muffins one day instead of sandwiches every day of the week. I also found some great deals on yogurt so the kids have enjoyed a break from the usual sandwich routine. This week it is back to sandwiches, smoothies, fruit, and carrot sticks with hummus or ranch.
Dinner-
Blackened Scallops with Asiago Cream Sauce, Caesar salad, french bread (didn't get to this last week)
Baked Ziti, (in the freezer) salad, green beans, bread
Last week I made Laura's "no rise" whole wheat pizza, everyone loved it! It is definitely in our Friday night pizza rotation.
Chicken and Rice Casserole (in the freezer)
Salisbury steak, egg noodles, veggies
Easy crock post bbq pork roast, salad, corn on the cob (I will post the pork recipe later in the week, it is one of my favorite summer crock pot recipes!)
I'll leave you with a funny comment made to me by my 12 year old son, "No Mom, I do not read your blog.  Well, I read it on Monday to find out what we are having for dinner, but that's it!"

For more than 500 menu plans each week visit Org Junkie.