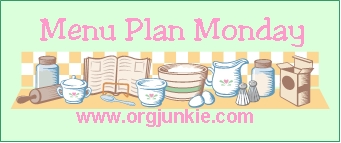 Here is something to think about. When you plan your menu for the week think about your weekly activities. I didn't do this last week and some of the meals I had planned didn't work out because I wasn't home in time to make them. This menu is sort of healthy, our grocery money is running low so some of the meals are pantry meals this week.
Breakfasts
pancakes, waffles, French toast, bagels, oatmeal, cold cereal
Lunches
sandwiches, muffins, fruit, veggies, cheese & crackers, smoothies, salads for me
Dinner
Monday– Steak, rice, and vegetables (carry over from last week)
Tuesday– Bean tacos and bean burritos, cornbread (pantry meal)
Wednesday– Chicken legs (recipe below), pierogies, green beans, salad
Thursday– Spaghetti, Salad, French Bread (pantry meal)
Friday- Not sure about this day, I would like to go to the Naval Academy to watch the Naval Academy Brigade of Midshipman Parade. If we are able to go, then we will probably just take snacks in the car.
Saturday– Pizza
Yummy Chicken Legs
4 Tbs melter butter
Mixed together in a bowl
3/4 cup bread crumbs
1/4 cup parmesan cheese
1 teas paprika
1 teas garlic powder
salt and pepper to your liking
Chicken legs
Remove skin from chicken legs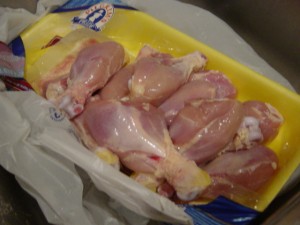 Melt butter/ then dip the chicken legs in the melted butter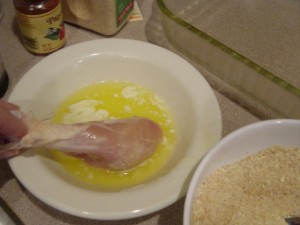 Then roll the legs in the bread crumb mixture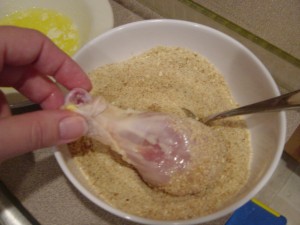 Baked in a greased pan for an hour @ 350 degrees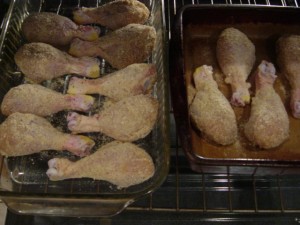 These are delicious and a huge hit with the kids.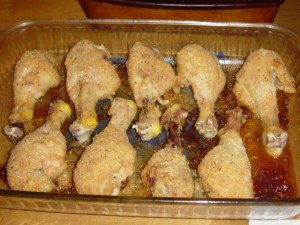 Tired of chasing meals? Check out Menu Plan Monday for great ideas on what to have for dinner.