My husband loves a good cup of coffee. For years we had six or seven different types of coffee makers in our pantry because he couldn't get enough! Now he uses his Keurig most mornings, which is great, since he is the only one in our house who drinks it.
If you are a coffee fan you'll want to check out the new Millstone Bean to Cup Journey on the Millstone website.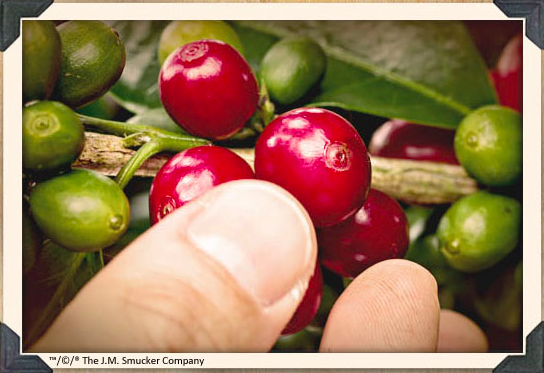 I didn't realize how much went into finding the best beans to make a great cup of coffee until I visited the J.M. Smucker company last year. Honestly, even though I'm not a coffee drinker, I was fascinated with the entire process.
While not everyone has the opportunity to head up to Ohio to visit Smucker's, you can learn all about the bean to cup journey  on the Millstone website.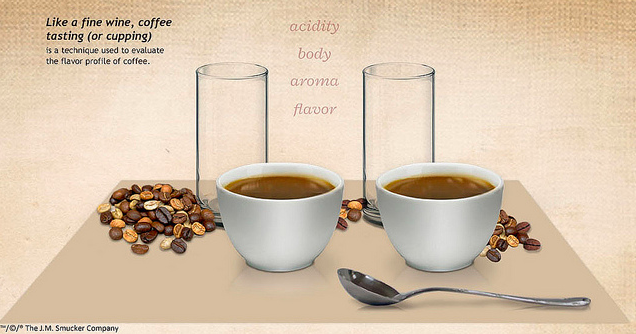 You'll learn how elevation, climate, and the drying process all work together to make a great cup of coffee. If you have children, this colorful site is a great way to learn how coffee is made. A great cup of coffee doesn't just happen, master roasters spend two to four years training their palates!
If you love coffee or just want to learn more about the process head over to Millstone, but before you go you'll want to enter this awesome giveaway.
Millstone is providing the following prize pack to one of my readers.
Millstone Coffee Bean to Cup Tasting Kit (ARV $250):
·         Millstone K-Cup Portion Packs
·         Millstone Pre-Pack Samples
·         Keurig Elite Brewing System
·         Crate and Barrel Coffee Mugs with Tray
·         Crate and Barrel Embossed Cream and Sugar Containers
·         Luxury Bathrobe
·         $25 gift card to redeem for magazine subscriptions of your choice
To enter leave a comment on this post sharing how you like your coffee. Giveaway ends Thursday, October 25, 2012.