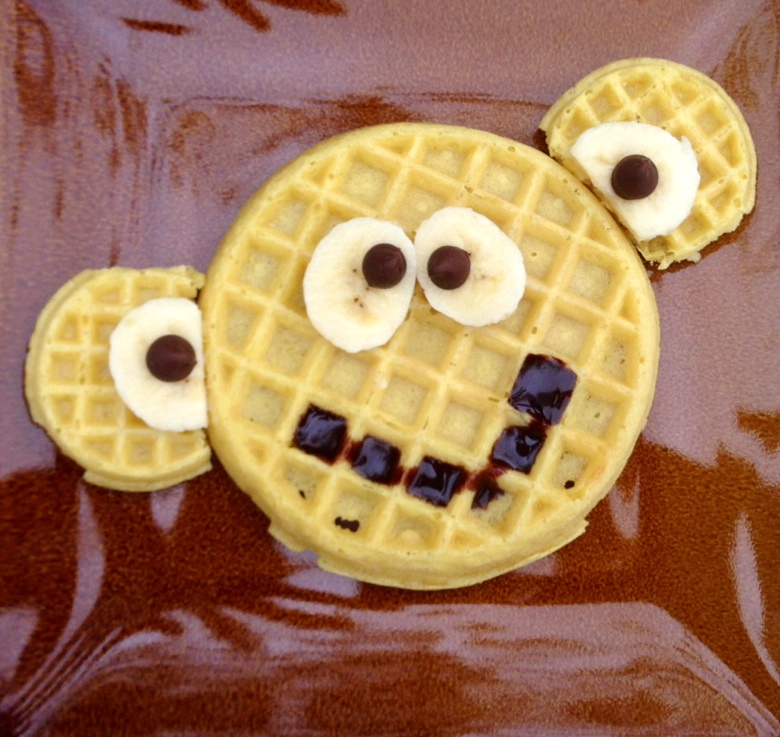 Make breakfast fun by letting your kids make their own monkey waffles. Just get the ingredients lined up and let them decorate!
I tend to be a hurry up and get it done mom, but I know my ultra creative kids like to do things differently. You don't have to make monkeys, you can use other sliced fruit and make birds, cats, dogs, maybe even an elephant.
Print
Monkey Waffles
Ingredients
Eggo waffles
Eggo minis
1 Banana
Chocolate chips
Chocolate syrup
Instructions
Toast the waffles.
Slice the banana.
Cut the side off each of the Eggo minis.
Use the Eggo minis for ears and add banana slices for the eyes and ears.
Make the mouth out of chocolate syrup or chocolate chips.
I'm working with Eggo to share fun recipes each week. All opinions and sticky fingers are my own.