Stuck on what to serve for dinner?  Create a quick cheat sheet of your family's favorite meals to keep you on track for making dinner at home!  We do this every other month or so and let the kids help us come up with new recipes to add, so that we don't get tired of the same meals.
Keep in mind that this isn't a meal plan to have ONLY these meals, but more of a "What can we have for dinner that we KNOW everyone likes?" type of plan!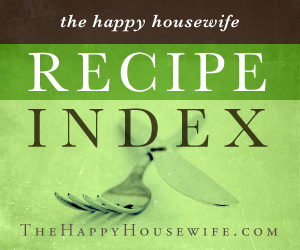 Don't forget to take advantage of our giant Recipe Index to find some new favorite family meals!
You might also enjoy dozens of: