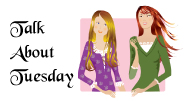 Here is week one of my gardening experience.
My seeds that I ordered arrived yesterday. I need to purchase some potting soil so I can plant some of the seeds indoors to get a jump on things.
I picked up a few plants last week that are ready to go in the ground now. I am debating on whether or not to use the black plastic in my garden to help with weed control. Does anyone have an opinion on this?
I also purchased some tomato plants, although I am hardening them now so that they can go in the ground in a few weeks. I left the plants outside the other night by mistake, but was fortunate that it didn't freeze.
On the advice of a friend, I bought 50 pounds of seed potatoes. She informed me that anyone can grow a potato and that it would help take up space in my garden. We love potatoes around here so I hope they grow!
I am getting excited about the garden, but also nervous because I am realizing what a huge undertaking this is for me.
Here is a picture of my little plant babies…