This post is brought to you by Eggo Bites. All opinions are my own. 
I love a homemade breakfast more than just about any other homemade meal. For years, when my children were younger, we would often enjoy lazy homemade breakfasts. Now we have a full schedule, co-ops, tutorials, work, and seven kids who all would sleep until noon if I let them.
This means that I spend a good amount of time just getting them up every day. (I'm talking about my little kids – not the big ones). My little kids are late sleepers, and nowadays when we are trying to fit in everyone's activities we can't afford to sleep until the mid morning around here.
All this means that most weekdays we are rushing through breakfast to get started on our day, especially on co-op days. My kids like cereal, but I also like to have different options for them because they get tired of eating the same thing every day.
Last week we tried the new Eggo Bites and they were a huge hit.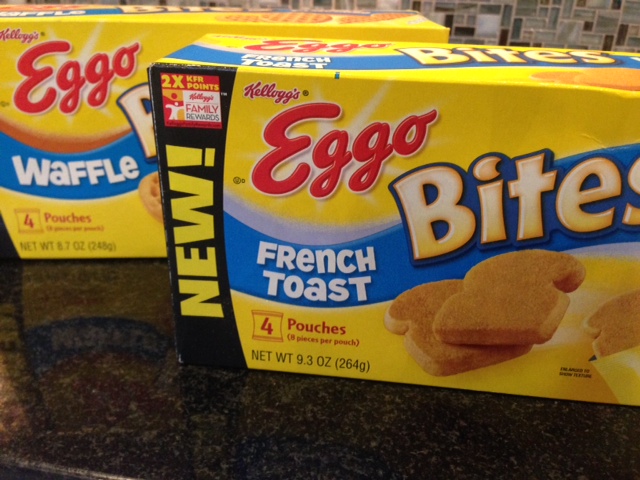 What's nice about these little individual packs are that they heat in 30 seconds in the microwave. My younger kids had no problem helping themselves to breakfast and I didn't have to worry about them burning the house down.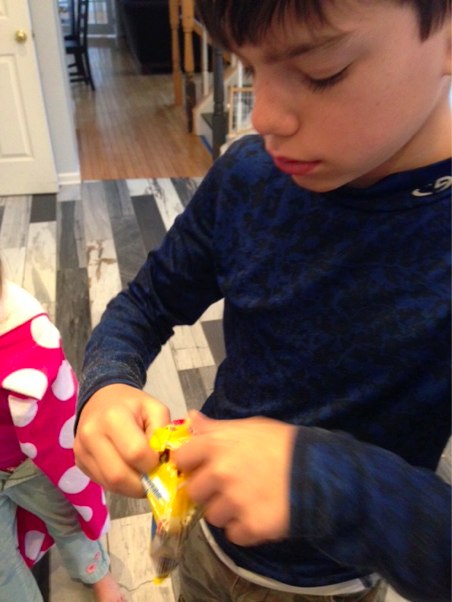 My son loved the French toast (one of his favorite breakfasts) and since they are ready to eat they don't even need syrup. Another bonus, no sticky fingers.
.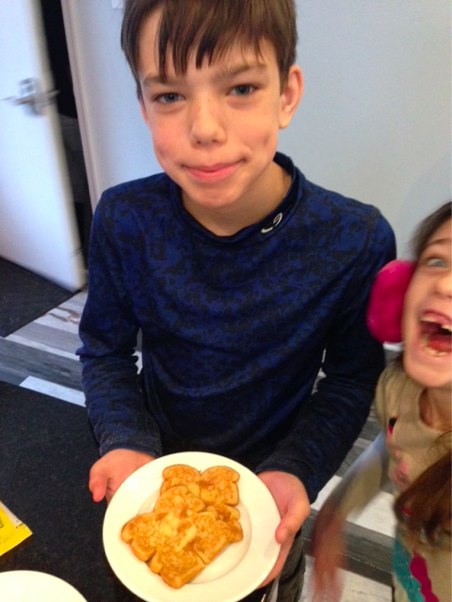 See the crazed child in earmuffs? That is how they wake up in the morning. 🙂
If you are looking for a fast breakfast that the kids can prepare on their own, try the new Eggo bites. They are perfect Spring Break, vacations, or any busy morning when making breakfast isn't the first thing on your to-do list.