Last week Pepperidge Farm challenged me to create a original stuffing dish with a Florida twist.
I loved reading all your Florida inspired ideas, but oranges seemed to win by a landside. While walnuts aren't really a Florida food, I thought they would taste great in the stuffing, and they did. 🙂
Here's my 15 minute recipe (and yes it really did take only 15 minutes!)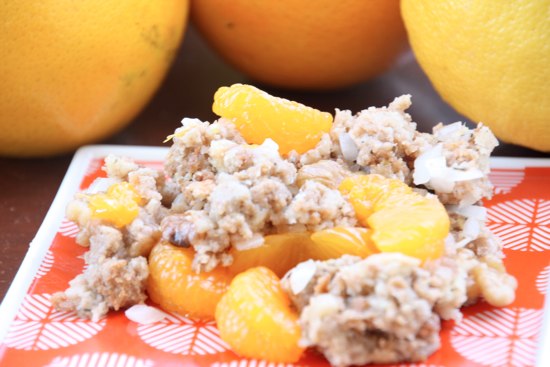 Print
Orange Walnut Stuffing: Pepperidge Farm Challenge
Yield 4 servings
Ingredients
2 cups Pepperidge Farm Herb Seasoned Stuffing
1 Tablespoon butter
1/4 cup diced onion
3/4 cup chicken broth
1/4 cup orange juice
1/4 cup chopped walnuts
1 small can mandarin oranges (drained)
Instructions
Melt butter in saucepan.
Add diced onions and cook for 3 to 4 minutes.
Add walnuts and continue cooking over medium heat for 1 minute.
Add chicken broth and orange juice.
Remove from heat.
Add stuffing.
Let sit for 5 minutes.
Fluff with a fork and mix in oranges.
Courses Side Dish
If you want to jazz up your stuffing recipe this holiday season head over to the Pepperidge Farm website for great ideas and recipe tips!
Disclosure: Pepperidge Farm provided me with a stipend for time and materials invested in the Stuffing Recipe Challenge.