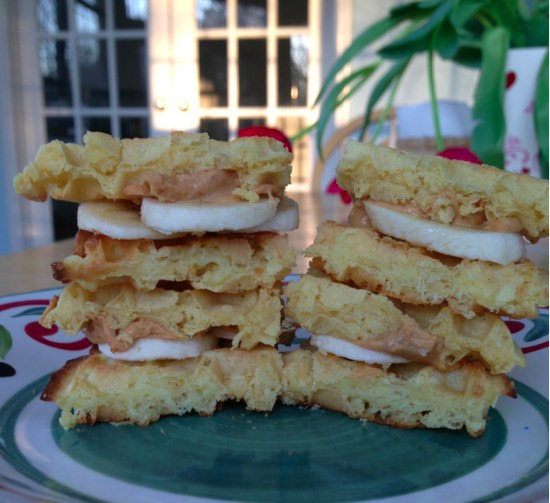 Think waffles are only for breakfast? Think again! Waffles make a great snack for any time of day. When I started to get fit I ate the Eggo Nutrigrain waffles for a quick snack or breakfast when I was short on time.This week I'm going to be sharing some of my favorite waffle recipes with you.
Here's an easy and quick healthy snack that you can eat on the go.
Print
PB2, Banana, and Waffle Sandwich
Ingredients
2 Tablespoons PB2
1 Banana (sliced)
2 Nurtigrain Eggo waffles
Instructions
Toast the waffles.
Cut both waffles into 4 pieces.
Spread prepared PB2 on each piece of one waffle.
Add sliced banana.
Top with second waffle.
Serve.
Do you have a great waffle recipe? Head over to the Eggo Facebook page and enter your recipe creation in The Great Eggo Waffle Off!