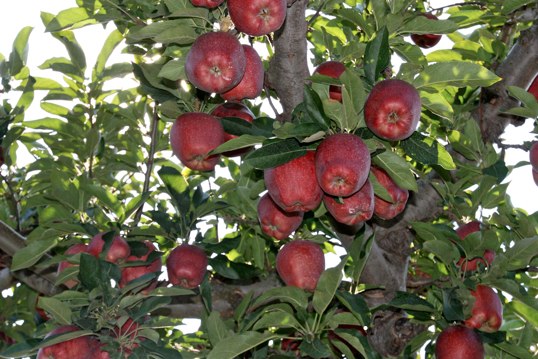 The Environmental Working Group has released its yearly guide to pesticides in produce. Every year they list the fruits and vegetables with the most pesticide exposure as well as safest nonorganic produce to eat.
If you can't afford to buy organic for all your produce at least try to buy the top 5 or the ones most often consumed by your family.
The top five produce for pesticide exposure:
Apples
Celery
Strawberries
Peaches
Spinach
The top five produce for least pesticide exposure:
Onions
Sweet Corn
Pineapples
Avocado
Asparagus
Organic produce is expensive, but if you shop strategically you can save on organics. Here are a few tips.
Buy in season.
Organic or not, it is always cheaper and better for you to buy produce in season.
Buy local.
Check your local farmer's market to see what organic produce is available. Usually the prices are good and you are supporting your local economy.
Buy in bulk.
A co-op I belonged to in Virginia would always run specials on organic sweet potatoes around Thanksgiving. Their organic prices were better than the grocery store prices for nonorganic. Buy organic in bulk and split it with a friend, or two, or three. 🙂
Buy frozen or canned.
Use coupons and buy frozen or canned organic produce. Frozen is sometimes even better than fresh and canned, while not my first choice, can save you a lot of money.
Join a CSA.
When you join a CSA you pay a set price and receive a box of fresh produce weekly or monthly. You never know what you are going to get, but you are getting locally grown, usually chemical free fruits and vegetables. It's a great way to introduce a variety of fresh produce into your diet.
Check out Andrea's organic/natural foods journey for real life examples and tips if you want to make the switch but don't know where to start.
You can find more information and a full list of produce on the EWG's Shopper's Guide to Pesticides in Produce.