Do you like chocolate?
Silly question, because I'm sure most of you LOVE chocolate. I was with some friends this weekend and the topic of chocolate seemed find its way into all of our conversations!
You may not have seen this, but Philadelphia has a new way to enjoy chocolate with their creamy chocolate cream cheese spread, Philadelphia Indulgence.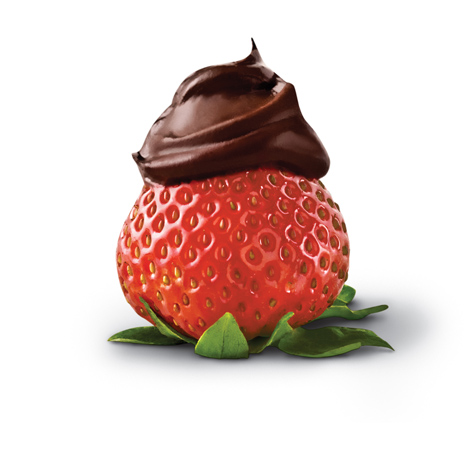 Yes, you read that right, you can now spread chocolate cream cheese on your bagels, strawberries, pretzels, toast, crackers, and my favorite s'mores! How delicious would Philadelphia Indulgence be on a graham cracker with a dab of marshmallow fluff???
I should also mention that Philadelphia Indulgence is available in white chocolate, milk chocolate, and dark chocolate.
You read that correctly too… dark chocolate.
Philadelphia Indulgence is a brand new product has only been available in select stores, but now (just in time for Valentine's Day) you should be able to find it in your local store.
So, if you forgot to make a Valentine's dessert, snack, or treat for the kids grab a tub of Philadelphia Indulgence and quickly whip up some chocolate covered pretzels, strawberries or even Nilla Wafers (who doesn't love those little cookies?!?!)
If you want to learn more about Philadelphia Indulgence check out their Facebook page and chose your chocolate-ty combination.
If Philadelphia Indulgence hasn't arrived in your local store yet don't worry! I have some sample packs to give away. Seriously, what could be better than giving away chocolate on Valentine's Day?
I have two Philadelphia Indulgence packages to give away to five different winners! To enter to win leave a comment sharing your favorite Valentine's Day treat. For an additional entry "like" Philadelphia on Facebook and leave a separate comment. Giveaway ends February 15, 2012.
I am one of 5 bloggers selected by Kraft Foods to participate in the Philadelphia Indulgence Valentine's Day Giveaway program. While I have been compensated for my time, my opinions are my own, and I have not been paid to post positive comments.