Disclaimer: This recipe contains hot dogs. I understand many of my readers have serious concerns with hot dogs. I am not a big fan of them either, but you can buy nitrate free, organic dogs if you love them and want to pay a price. Scroll down for a second hot dog free appetizer, Baked Chevre Crescents.

Pigs in a Blanket the Frugal Way
Christmas can be the season of endless potlucks and party foods. One easy and cheap party food that kids love is pigs in a blanket. In the past I would make them by taking a crescent roll and rolling up half a hot dog. Then a frugal friend showed me a way to get more rolls for my money.
Take two crescent roll triangles and make a rectangle.
Roll out your rectangle to make the dough a little thinner and wider. Then cut into strips.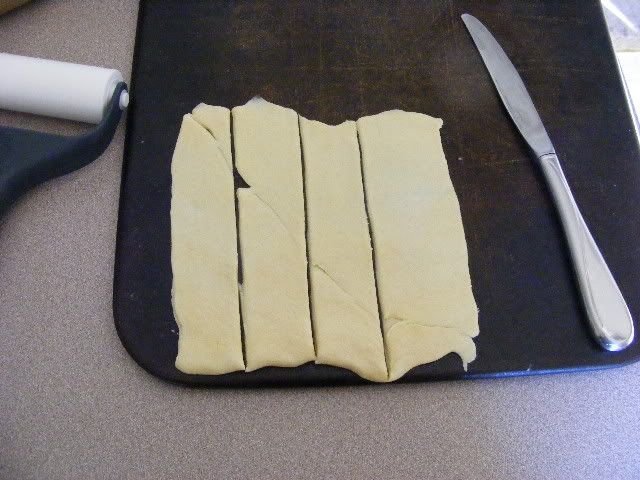 If you like cheese you can add a piece of cheese to your dough.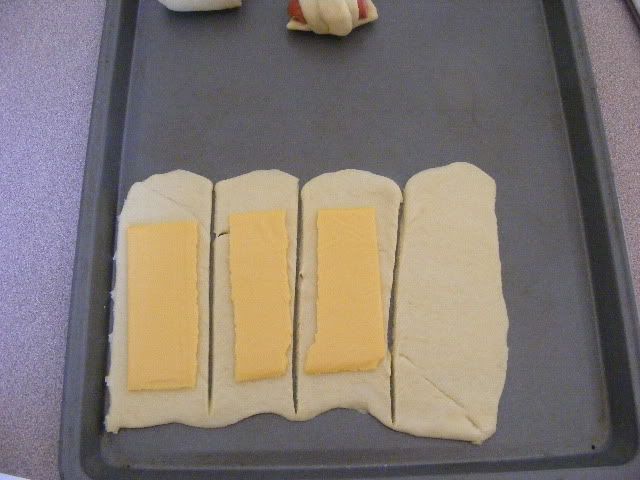 Then cut your bun length hot dogs into fourths. (Buy bun length so you get more dog for your money)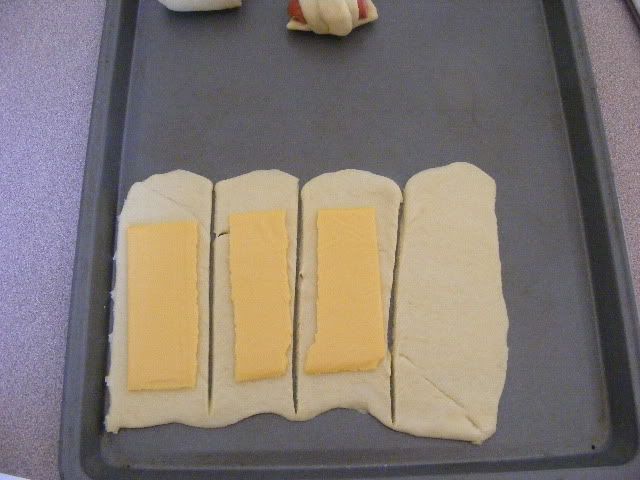 Roll up the hot dog in the dough and bake at 350 degrees for about 15 minutes.
Serve with condiments of your choosing.
I was able to get 32 pigs in blanket from one pack of hot dogs and two packs of crescent rolls.
If you are absolutely opposed to hot dogs here is another delicious appetizer.
Baked Chevre Crescents
1 package crescent roll dough
spaghetti sauce
Italian seasoning
Chevre
Put two crescent triangles together to make a rectangle. Roll out and then cut into thirds.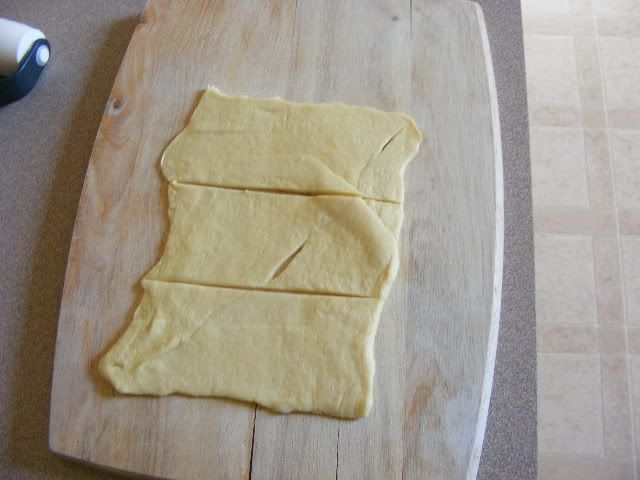 Add spaghetti sauce and Italian seasoning.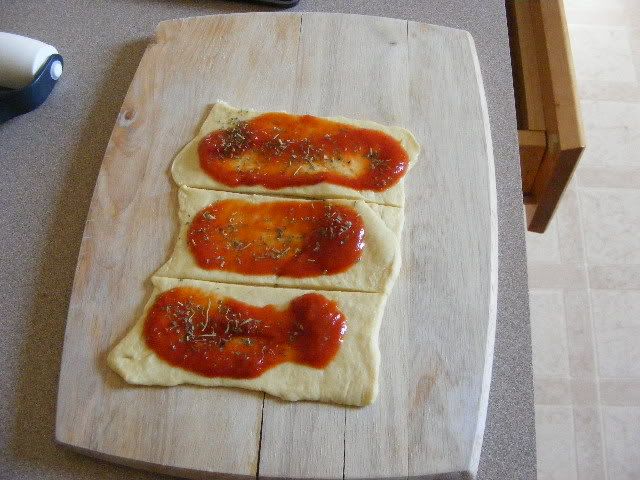 Then add chevre (this part is a little messy as the cheese likes to stick to your fingers)
Roll up and bake at 350 degrees for about 15 minutes or until crescents look done.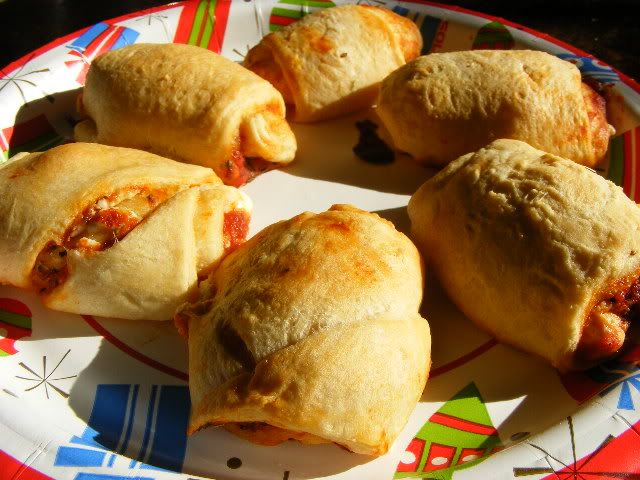 One observation, in the pictures I rolled out the dough on the cutting board, do not do this as it sticks. It is better to roll it out on a nonstick pan or parchment paper. Also, parchment paper is a great tool to keep the bottoms from burning on your rolls. And for those of you wondering, chevre is goat cheese.

Don't forget to stop by Kate's blog from more amazing appetizers in the Bloggy Progressive Dinner. There are great giveaways and a recipe link up each day.
For more kitchen tips visit Tammy and for more tightwad tips visit Mary.
For more frugal holiday tips visit Frugal Upstate.