I'm sharing with you my favorite pumpkin breakfast recipes this week. They are all easy to make and you can use your own homemade cooked pumpkin or pumpkin from a can. It's up to you.
Remember breakfast isn't just for breakfast any more! These tasty recipes make great dinners too!
Today's Breakfast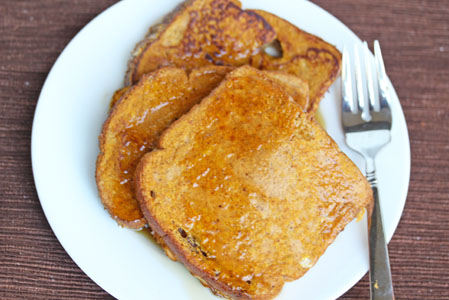 This recipe is so simple you'll be wondering why you haven't been making it for years!