I love Pyrex products, in fact I still have the small glass container with a blue lid I got as a wedding present 18 years ago!
One of the great things about Pyrex is that you can bake and serve in the same dish which makes clean up easier, and I'm all about easier this holiday season.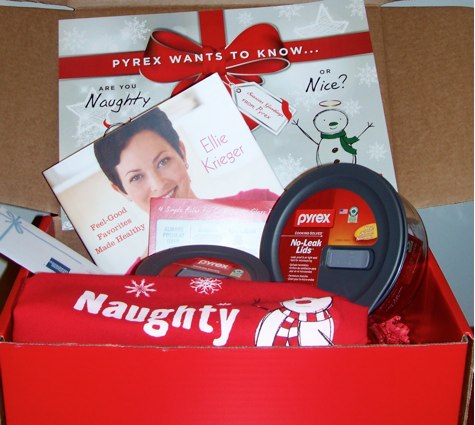 Pyrex wants to give you something to make your Christmas a little merrier this year.
Pyrex Easy Grab 1.3QT Oval Baking Dish
Pyrex No-Leak Lids Glass Storage Containers (I love these!)
Reversible (Naughty or Nice) Apron
Comfort Food Fix Cookbook
$25 AMEX Gift Card
If you want to win this awesome Pyrex prize pack leave a comment. Giveaway ends December 1, 2011.