My sister-in-law, who has just started making bread, recently asked me how I stored my loaves of bread. In the beginning I would purchase bread bags from Bread Beckers. I thought that was a bit expensive to do on a regular basis so I started using two ziploc bags or saran wrap. Neither of these ideas worked terribly well. Then I realized something that I am sure many of you have realized already…. store them in already used bread bags from the store.
I am not a bread making purist and occasionally purchase a loaf of bread from the store. I started saving the bags in my freezer to use for homemade bread. I do not wash the bags out, but freeze them and then shake out the crumbs. This seems to work best, since washing these bags will wear them out quicker.
If you never buy bread consider asking friends or neighbors if you could have their old bags. I am sure they would be happy to share them with you.
I also started saving bags from buns and tortillas to store homemade items. I have found that these bags last a very long time and some bags (especially tortillas) have ziploc closures which is a nice feature.
Today when I was making waffles I realized that I the waffles were exactly the same size as a piece of bread. I proceeded to fill up a bread bag with leftover waffles and then put them in the freezer. I can't recommend this method yet because I haven't seen what happens when you need to get a waffle but I will let you know.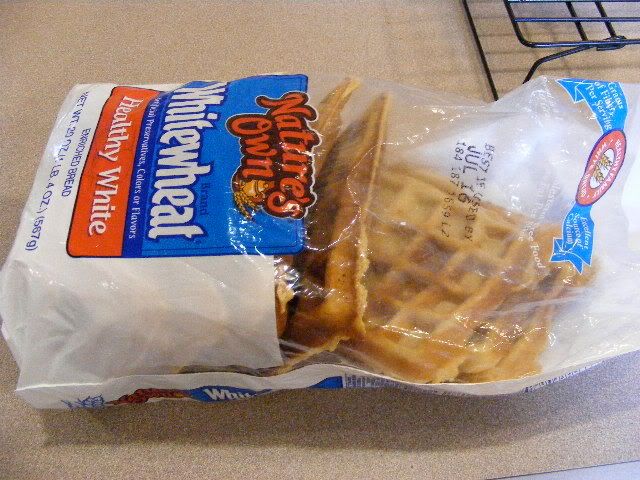 I store my bags inside one larger bag in the freezer door. This keeps my freezer from being overtaken by bread bags.
I know this isn't a big way to save money, but the little things do add up!

For more tightwad tips visit Mary, and for more kitchen tips visit Tammy!