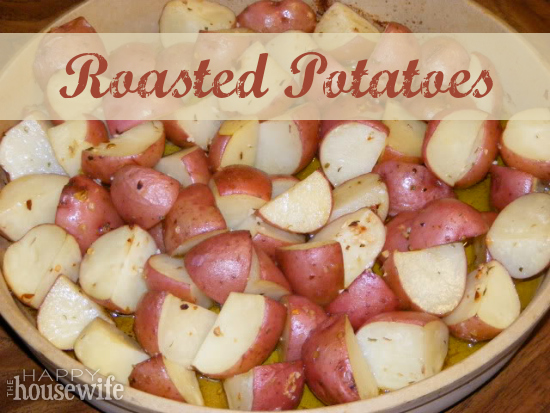 Print
Roasted Potatoes
Ingredients
1/8 cup olive oil
1 tablespoon minced garlic
1/2 teaspoon dried basil
1/2 teaspoon dried marjoram
1/2 teaspoon dried dill weed
1/2 teaspoon dried thyme
1/2 teaspoon dried oregano
1/2 teaspoon dried parsley
1/2 teaspoon crushed red pepper flakes
1/2 teaspoon salt
Red potatoes, washed and quartered
Instructions
Preheat oven to 400 degrees.
Take all ingredients except potatoes and mix in a bowl.
Coat potatoes with the mixture and place in a shallow pan. I used a slotted spoon to remove the potatoes so I didn't have pools of oil in my pan.
Bake for 20 minutes turning occasionally and serve.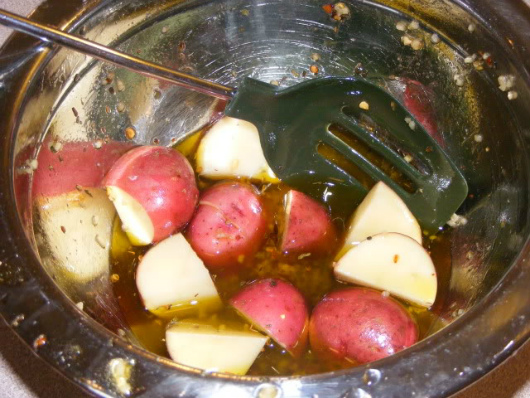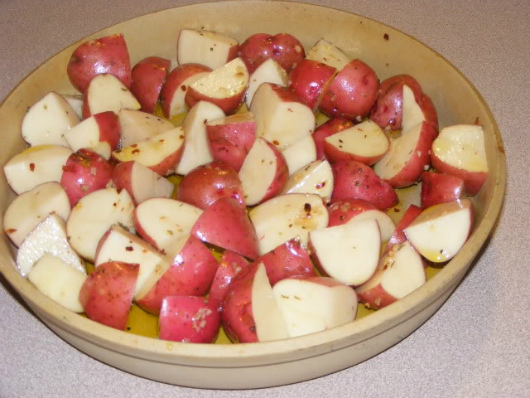 This post is linking to Tempt My Tummy Tuesday and Tasty Tuesday.