After years of thinking about making hummus I finally decided to make it last night. I cannot believe how easy it was to make and how much my kids LOVED it. Honestly, if I would have known it was that easy I would have been making it for years.
Serve hummus with toasted pita bread, tortilla chips, or veggies. Or try making your own pitas with this easy bread machine pita recipe!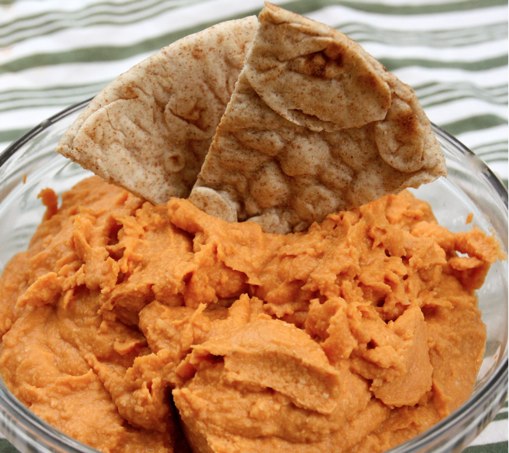 Print
Roasted Red Pepper Hummus
Ingredients
1 (15 ounce) can garbanzo beans, drained
2 Tablespoons minced garlic
1/3 cup sesame seeds
1/3 cup lemon juice
1/3 cup roasted red peppers (I used ones from a jar)
Instructions
Blend sesame seeds in the blender or food processor.
Drain the garbanzo beans and add to the blender. Blend together.
Add garlic, lemon juice, and roasted red peppers. Blend until mixture is smooth.