I love rice, it is inexpensive, healthy (if you are using brown) and fills you up. I don't like the fact that it usually sticks to the serving spoon and many people in my family resort to using their fingers to remove it from the spoon. Definitely not the biggest problem facing the world today, but rather a small annoyance.
While visiting friends a few weeks back I learned a great tip for serving rice. Use your ice cream scooper. The serving size is perfect and a click of the scooper removes all the rice from the spoon. It also puts it in a nice little pile, so if presentation is a big deal to you, the ice cream scooper is a good thing.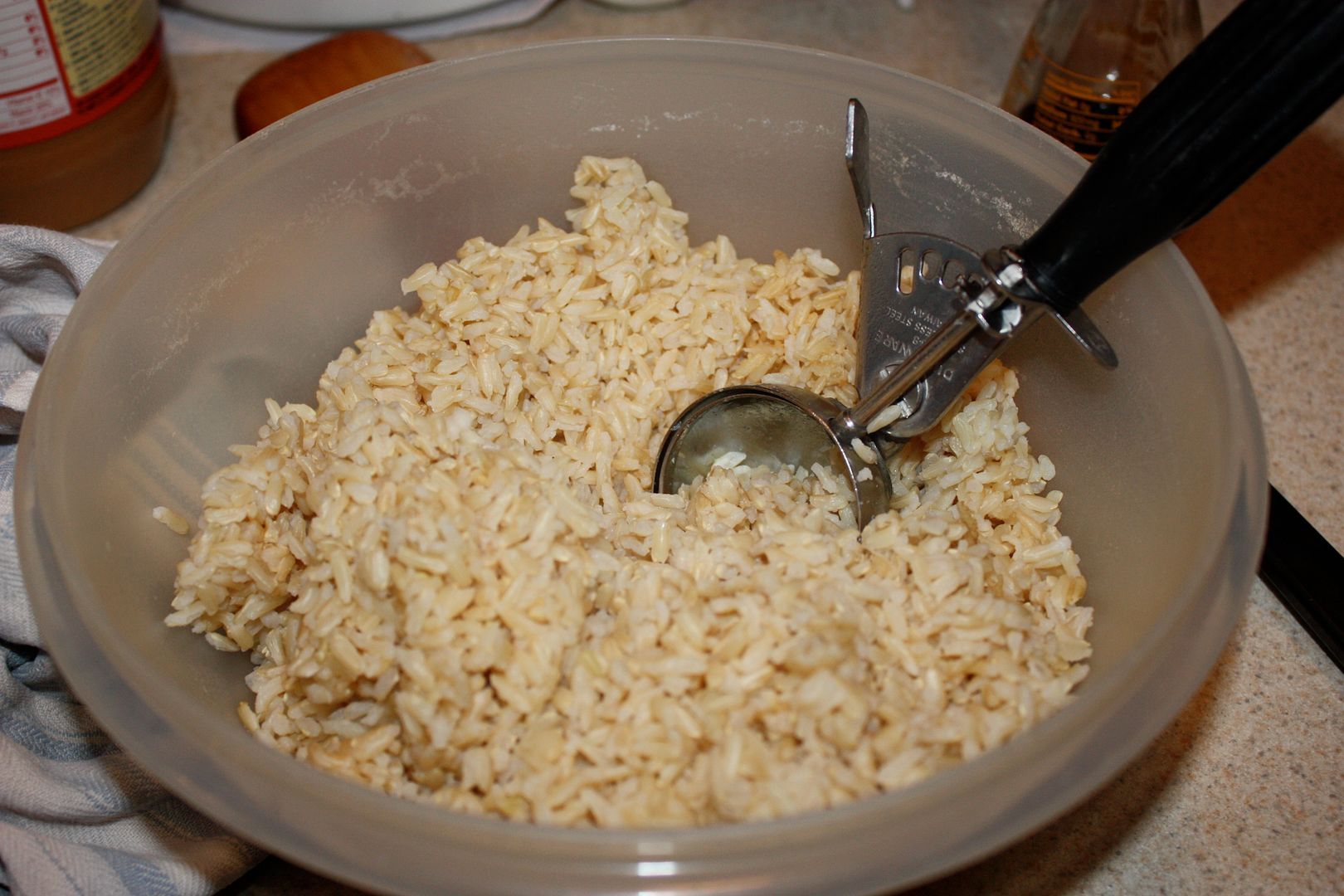 This post is linking to Works for Me Wednesday.