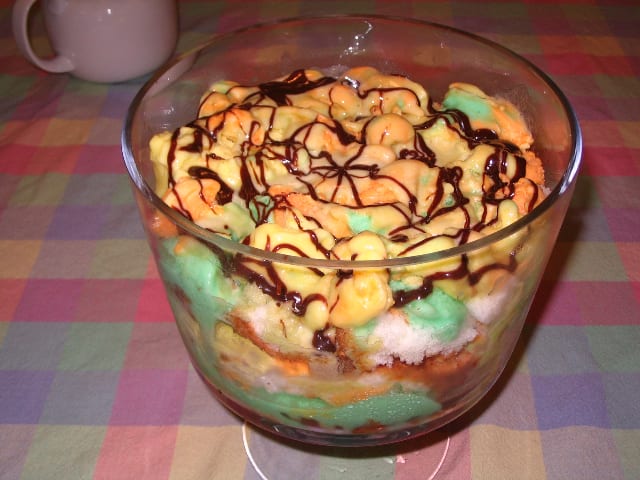 Do you need one last sweet summertime treat? Try this delicious sherbet trifle created by my mom.
Print
Sherbet Trifle
Ingredients
1 Angel Food Cake (cooled and cut into bite sized pieces)
Multi Flavored Sherbet
Chocolate Syrup
Instructions
Layer the angel food cake and sherbet into a trifle dish.
Repeat until you are out of cake.
Drizzle with chocolate syrup.
Freeze for 2 to 3 hours or until set.
Serve.
Notes
Really, how much easier can dessert get?