Muffins are so easy to make and are a great breakfast, lunchbox item, or after school snack. They also freeze well, so you can individually wrap them and reheat when needed.
I've been making this simple banana muffins recipe for over twenty years. You probably have all these ingredients in your kitchen and can whip up a batch before the kids get home from school or wake up from their nap.
I've made this recipe with white flour, whole grain flour, and half and half. It makes perfect muffins every time. You can also substitute the oil for applesauce for a healthier muffin.
I almost always double the recipe so we have enough muffins to last the entire week.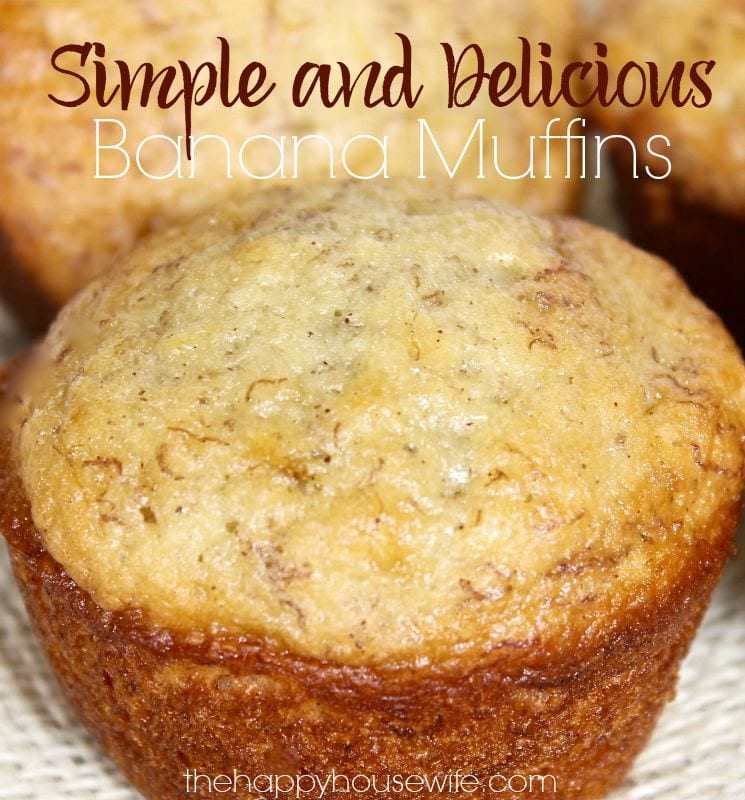 Print
Simple Banana Muffins
Yield 12 muffins
These banana muffins are delicious served warm straight from the oven or freeze for a quick breakfast or snack.
Ingredients
1½ cups flour (white, wheat, or half and half)
1½ teaspoons baking powder
¼ teaspoon baking soda
1 shake of cinnamon
1 egg
2 mashed bananas
¾ cup sugar
¼ cup oil or applesauce
Instructions
Mix together bananas, eggs, and oil.
Add flour, baking powder, baking soda, cinnamon, and sugar. Mix together until the dry ingredients are completely mixed in.
Scoop into a greased muffin tin (or line with muffin cups), and bake at 350 F for approximately 15 minutes.
Remove immediately from the muffin tin and serve.
Courses Bread
More Muffin Recipes