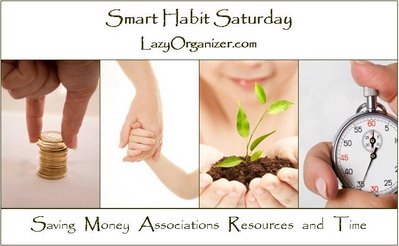 Here are my smart habit updates:
Making fruit and veggies fast food ~ I am doing this about 50% of the time. I buy more produce and we are eating it, but I need to be more diligent about cutting it up for the week.
Baking Day ~ I love baking day! I have not purchased bread from the store for the last month. The kids love the homemade bread and it is so healthy! I have been making bagels, potato bread, whole wheat bread, French bread, pizza crusts and more. It has become a routine and is working great!
Receipts ~ I am getting better at this. I don't empty my purse every day, but I do check it much more often.
Giving up Soda ~ I am happy to announce that I am still soda free. I wish I could tell you that I feel great and healthy but I would be lying if I did. The first week was hard, I had a continual headache and I craved the sugar. This week has been better, but I still drag mid afternoon. Today I decided to eat a bowl of strawberries when I felt the drag coming on. I did feel better…for while. I am sure that it was a sugar spike from the berries. The cravings are less everyday and I am sure this is a habit I can keep up for the long haul.
Do you have a smart habit you would like to share? Visit the Lazy Organizers blog for more Smart Habit Saturday.