This soccer birthday cake is very easy to make and even a beginning cake decorator will have this cake finished in under an hour. The most difficult part is the "grass" but Wilton's grass tip
would make it a whole lot easier.
Soccer Cake Supplies
1 9×13 cake
Green frosting
White frosting
1 hard candy (shaped like a ball)
Bake the 9×13 cake and frost with a base coat of green frosting. Then go over the base coat with the grass tip (Wilton 233) or a star tip to create the look of grass. Use the white frosting to create the lines on the field. Add the lego or playmobil characters to decorate the cake.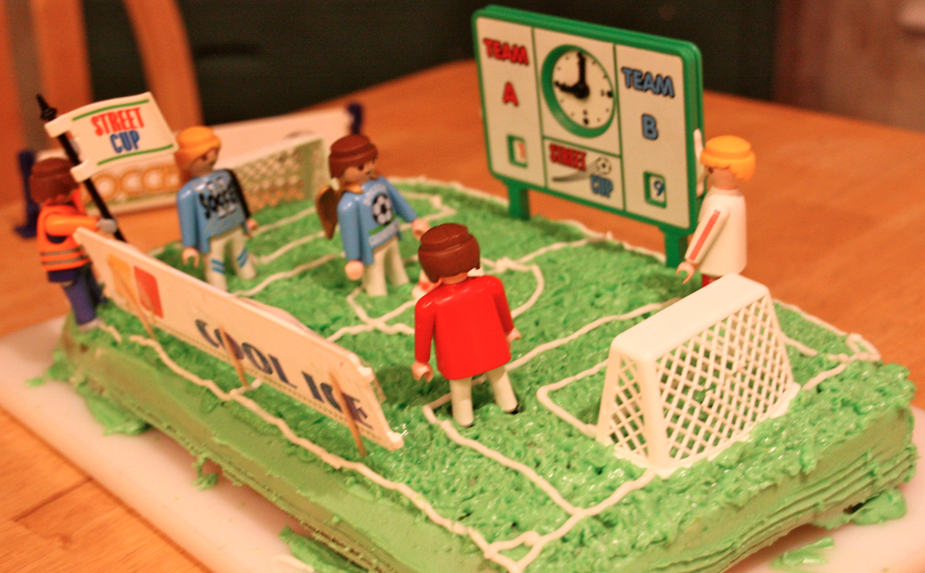 If you don't have LEGO or Playmobil characters you can use popsicle sticks to create players. Color copy a team photo for your child, cut out each player and glue it to the sticks. It will take a bit more time, but the personalization is really fun. And if you are serving the soccer cake for a party the kids would have a fun time finding themselves on the cake!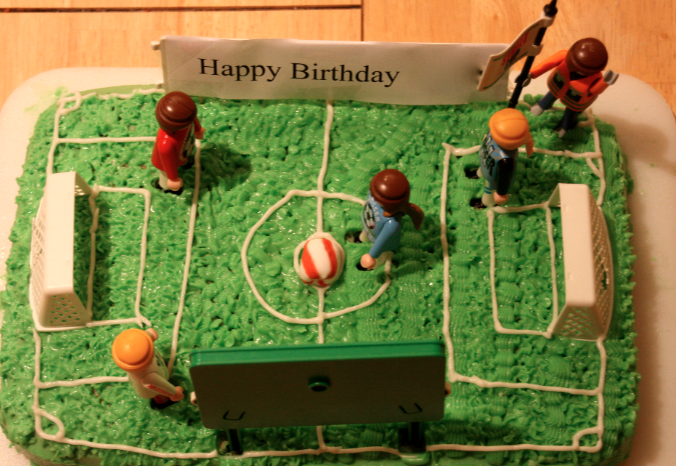 Sorry for the grainy photos, I'm not sure what happened!