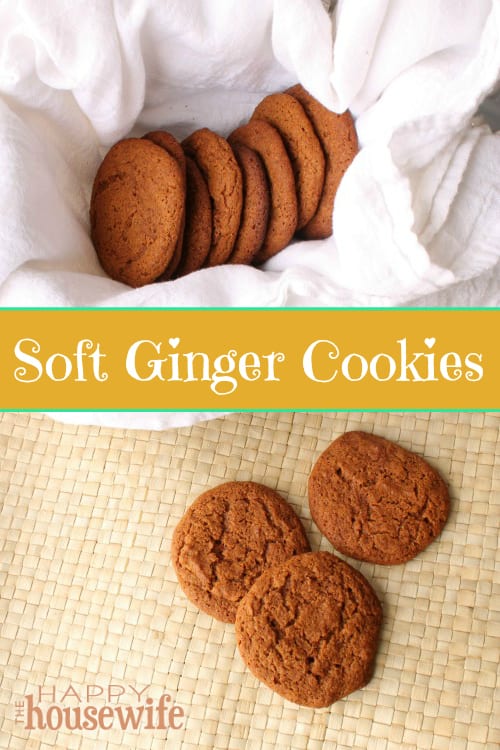 These soft and chewy ginger cookies have just the right amount of spice. My family cannot get enough of this sweet treat!
This recipe makes plenty for you to take to a cookie swap party. They pack well and keep for weeks when stored in an airtight container at room temperature. Even people who don't like ginger snaps will love these little gems. They're basically just a spicy molasses cookie like everyone's grandma used to make. Yum!
When people ask you the key to the softness. tell them it's the extra egg yolk. That combined with the special cooling tip keeps these cookies soft and delicious.
Print
Soft Ginger Cookies
Ingredients
2 1/3 cups flour
1 1/2 teaspoons baking powder
1 tablespoon ground ginger
1 teaspoon pumpkin pie spice
1 cup packed light brown sugar
10 tablespoons salted butter, room temperature
1/3 cup molasses
1 large egg plus 1 egg yolk, room temperature
Instructions
Preheat the oven to 350 degrees F.
In a small mixing bowl, combine flour, baking powder, ginger, and pumpkin pie spice.
In a medium mixing bowl, beat together the brown sugar and butter, scraping the sides to make sure all ingredients are combined. Beat on high for about a minute until light and fluffy.
To the sugar mixture add in the molasses, egg, and egg yolk. Beat on medium for one minute.
Add in the dry ingredients and stir well to combine. You'll want to really scrape down the sides to make sure all the goodness is mixed together.
On parchment lined cookie sheets, place tablespoon scoops of cookie dough about 2 inches apart.
Bake at 350 degrees for 14 minutes. Turn the pan about halfway to brown evenly. You'll know the cookies are done when the top is no longer shiny and the bottom edges are lightly browned.
After baking, remove the cookies from the oven and allow to cool on the cookie sheet about a minute before removing to a clean kitchen towel to cool completely. The kitchen towel will keep the cookies moist as opposed to placing them on a cooling rack.
Repeat to bake all of the dough.
Notes
Store leftover cookies in an airtight container for up to 10 days.To Freeze Uncooked Dough: You can scoop the uncooked cookie dough onto parchment lined pans and place in the freezer. Remove the frozen dough from the pan after it's solid and store in an airtight container or freezer bag for up to two months. Bake directly from the freezer as directed above.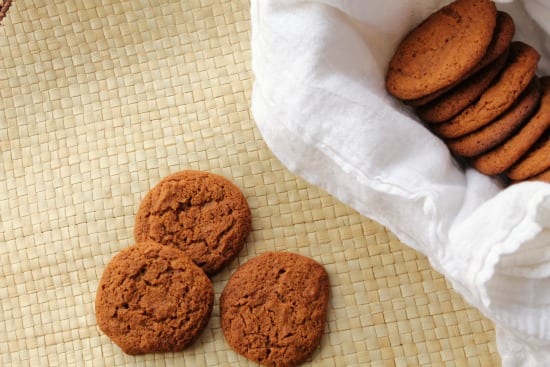 You might also like…