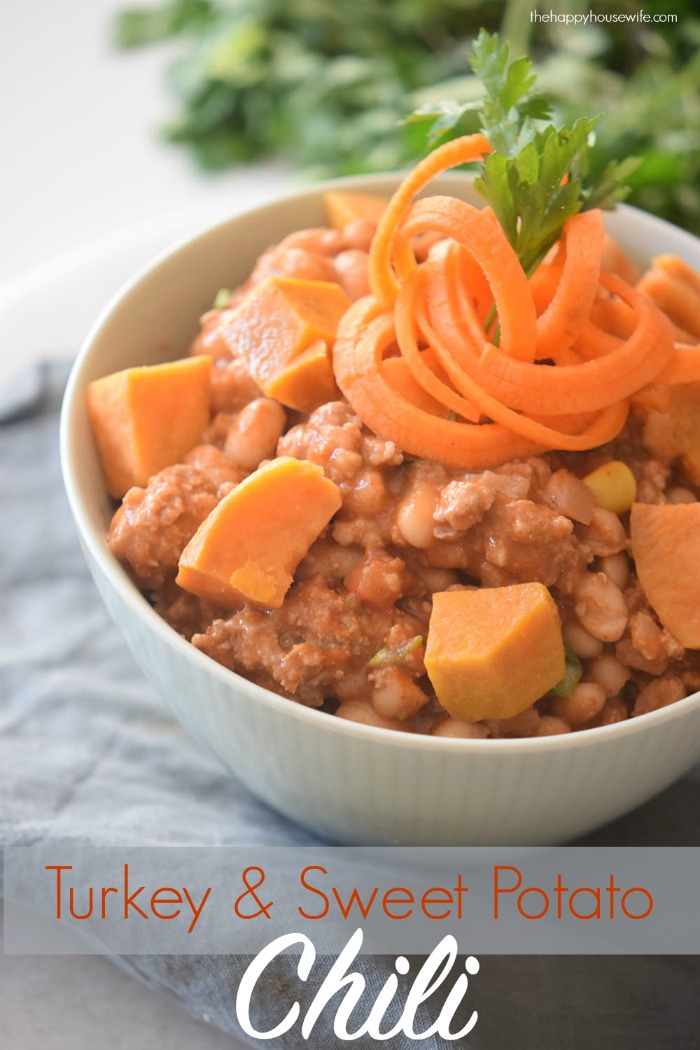 Sweet potato and carrots are added to this turkey chili for a great variation on a classic meal. Chili is a delicious dinner that fills you, warms you, and sticks with you on a cold evening.
This recipe can easily be doubled or tripled it to meet your family's needs.
Print
Sweet Potato and Turkey Chili
Yield 2 - 3
Ingredients
1/4 cup chopped onion
1 garlic clove, minced
1 teaspoon oregano
1 teaspoon cumin
1 tablespoon chili powder
1 tablespoon salt
1 pound ground turkey
1/2 cup cooked pinto beans
1 carrot, shredded
1/4 cup diced tomatoes
1 sweet potato, cooked
2 cilantro sprigs to garnish
Instructions
Combine the onion, garlic, and all seasonings. Sauté mix in a large sauce pan.
Add in the turkey. When it starts browning, add in the pinto beans.
Turn heat down and add in the carrots and tomatoes. Let simmer for 25 minutes.
Cut one half of the sweet potato into cubes and cut the other half into spirals. Place on top of chili along with cilantro sprigs to garnish.