I love recipes that allow you to tweak them to your liking. This recipe is an easy twist on the always served sweet potato casserole. Instead of buying canned yams this Christmas use real sweet potatoes. This dish can be made ahead of time and heated before serving. Adjust this recipe according to how many people you are serving. One large sweet potato equals about two servings.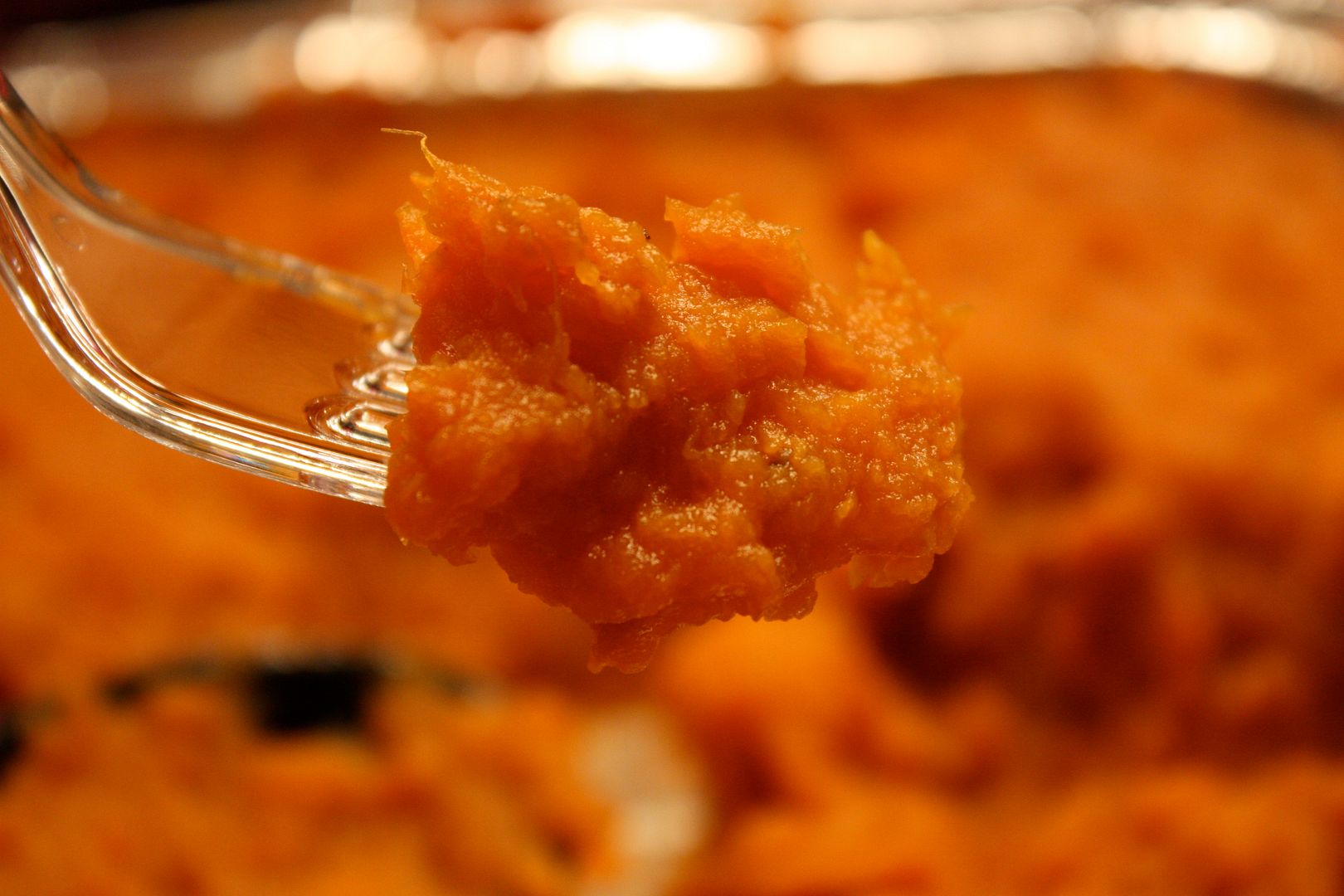 Print
Sweet Potato Casserole
Ingredients
Sweet Potatoes
Real Maple Syrup
Sugar in the Raw (can be substituted with brown sugar)
Pecans (optional)
Instructions
Cook the sweet potatoes (skins on) in a 350 degree oven until they are soft. Cool. Once the potatoes are cooled, remove the skins. The skins should come off easily using your fingers.
Mash the potatoes in a large bowl. Add maple syrup and sugar to taste.
Spread in a baking dish. Top with pecans. Bake uncovered in a 350 degree oven until heated through.
Courses Side Dish
It is important to eat this dish with a plastic fork, because who wants to do dishes on Christmas?
Don't forget to stop by  Cooking During Stolen Moments tomorrow for your main dishes and Amy's Finer Things on Friday for dessert!
Now it is time to add your side dish or salad. Link up your recipe post, not your blog homepage. Please remember to link back to this post to help spread the word about the Second Annual Bloggy Progressive Dinner.