Since it has been a few weeks since my husband hung the shelves in the closet to create my new pantry, I figured it was finally time to organize my food. This way I will hopefully stop buying then same bag of rice over and over. I was pleasantly surprised at the amount of food I have crammed in the closet. I hope to plan many meals around my pantry for the rest of August.
Before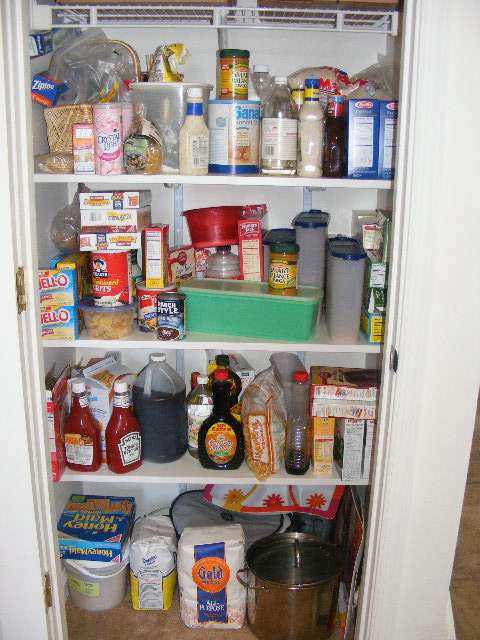 While I was grocery shopping my kids took everything out of the pantry and put it on the counter.


Then I loaded everything back into the pantry, in a sort of organized fashion. I love how Laura uses jars to organize her pantry. I am going to start looking for some soon.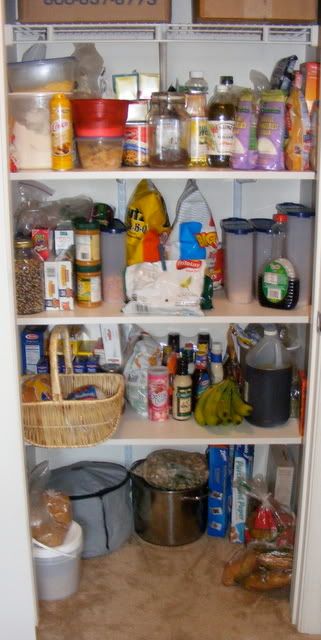 For more tackles visit 5MFM.