I think most people would agree that as Americans we eat out far too much. Often times we eat out because it is convenient, but I think we also eat out because it is a better experience. We also go out to eat to celebrate. I can't think of a time I have been to a sit down restaurant and did not hear the servers singing Happy Birthday to someone! Eating out is expensive and you can create that same fancy atmosphere at home by making a few changes to your normal routine.
I've written frequently about how to make eating at home more convenient, but very little about creating a better experience. The reason…. I stink at the "experience."  For many years I was a serve it in the pan you cooked it sort of gal, and most nights I still am. But, after reducing our "eating out" budget I knew I needed to make the dinner experience better, especially on our date nights at home.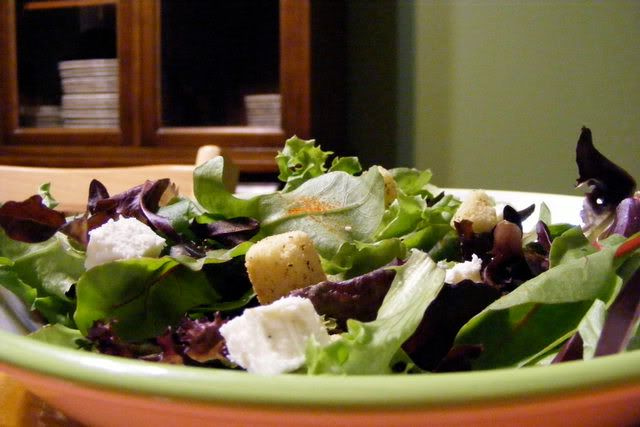 Because I want you to save money by making meals special at home I've accepted Pepperidge Farm's challenge to help families enjoy a better experience when gathering for weeknight dinners.
I'm not doing this alone, though! I want you to share your ideas for making family dinner's special.
Do you focus on the food, the table setting, fancy serving dishes, or something else? Lately a fancy dinner at our house means eating at the dining room table instead of the kitchen table, but that's about it. My family is getting tired of paper plates and main dishes without sides thanks to our nightly soccer practices. That's all going to change next week when I take dinner to the next level.
With the Easter right around the corner I'm going to share with you some of my best tips for making dinners at home a special occasion (even if there isn't anything to celebrate). And I'd love to read your best tips too so share your tips in the comments. I'll be back next week some great tips to help you take dinner to the next level!
I'm off to menu plan!
I was provided a stipend for my time and materials invested in the Pepperidge Farm® Stone Baked Artisan Rolls tip challenge.