Want to fire up your taste buds?  Check out this free Tex-Mex eCookbook: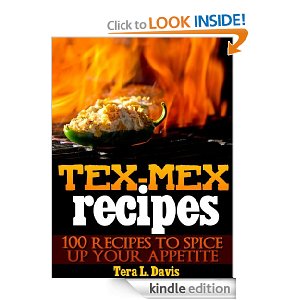 Tex-Mex Recipes – 100 Recipes to Spice Up Your Appetite is available to download for free now until May 15th!  This 118 page Tex-Mex eCookbook includes a variety of recipes that are quick and easy to make including:
Enchiladas
Fajitas
Tacos
Quesadillas
Chili Rellenos
Burritos
Mexican Meat Pies
Casseroles
Salads
Soups
Salsas
Tex-Mex Dips
Guacamole
Breads
Desserts
If you don't have a Kindle, then you can still download these free eBooks to your smart phone or computer. All you need to do is download one of Amazon's free reading apps.
Remember that Amazon prices fluctuate constantly, so verify the price before purchasing.