I love my Vita-mix. My neighbor joked that it was a blender on steroids. I purchased mine about a year ago and we use it almost every day. Our main use is for smoothies. The Vita-mix blends the food so well that you can throw almost anything into a smoothie and it tastes great. Our favorite recipe is the banana smoothie. I have also added flax, carrots (in a small amount), lettuce, and spinach and the
kids don't notice any taste difference.
We also use our Vita-mix to make pancakes, waffles, chop veggies, make ice cream and sorbet, and also make sauces and soup. The Vita-mix is a versatile kitchen appliance and it has changed the way we eat. I have some picky eaters who struggle
through eating a banana or a strawberry, but they will down three or four glasses of smoothie. It has allowed us to incorporate more whole foods into our diet and eat healthier since using the Vita-mix. One of the best things about it, is that when making juice and smoothies, you don't loose all the healthy pulp. Most fruits and veggies go in with the skin on and it is blended up into the drink. Nothing is wasted.
The Vita-mix has not changed too much over the years so if you are able to pick one up at a yard sale or thrift store you are most likely getting a great deal. I have a friend who purchased hers at a yard sale for $5! I bought mine new and it was about $400 (gasp). It did replace my juicer, blender, and food processor, and can also grind grain and beans.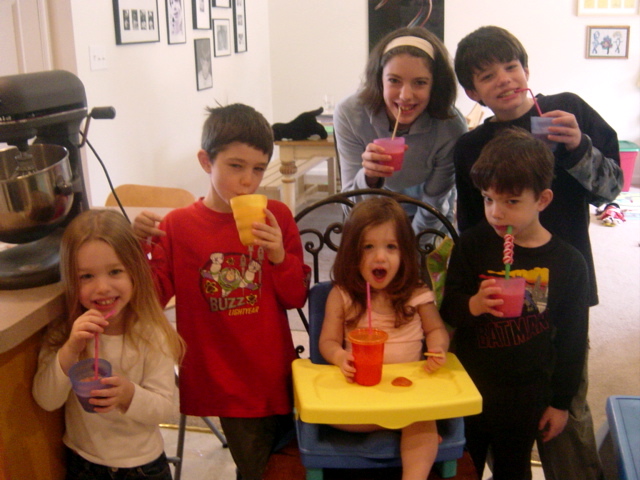 The Vita-Mix works for us, what works for you?