I've teamed up with COOL WHIP to share how easy dessert is when you use COOL WHIP whipped topping.
I'm sure I'm not the only one who as "forgotten" they needed to bring a dessert to a pot luck, baby shower, or party. When this happens I know I can quickly throw a dessert together with the help of COOL WHIP.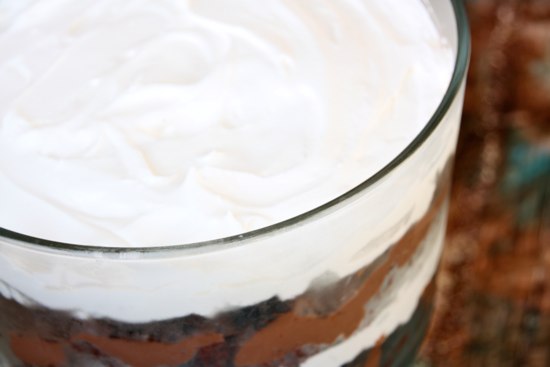 My absolute favorite quick dessert is the trifle. Seriously this dish is so simple and can be made so many different ways you have to add it to your dessert list.
Here are just a few trifle variations.
Sherbet Trifle
Angel Food Cake
Sherbet
COOL WHIP whipped topping
Chocolate Syrup
Brownie Trifle
Brownies
Chocolate Pudding
COOL WHIP whipped topping
Chocolate syrup
Cookies and Cream Trifle
Chocolate Cake
Chocolate Pudding
Chocolate Cream Filled Cookies
COOL WHIP whipped topping
Lemon Trifle 
White Cake
Lemon Pudding
COOL WHIP whipped topping
Butterscotch Trifle 
Angel Food Cake
Butterscotch Pudding
COOL WHIP whipped topping
Toffee Bits
The awesome thing about trifles is that you don't have to measure anything and it's really hard to mess up. Even novice bakers can pull off a fabulous trifle!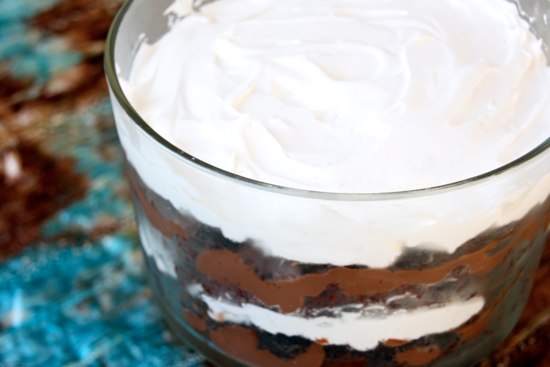 Not only are trifles so easy to make, they are delicious! People will think you worked for hours making a delicious dessert, when it actually only took a few minutes to assemble.
If you've never made a trifle, I've posted step-by-step trifle instructions here.
This is just one of the many ways I get creative with COOL WHIP, making every dessert more delicious. Share what your kids love about COOL WHIP and you'll be entered to win $500 cash!
Visit the COOL WHIP Facebook page to see more recipes and to share your own COOL WHIP creations!
Sponsored posts are purely editorial content that we are pleased to have presented by a participating sponsor. Advertisers do not produce the content. Official Sweepstakes Rules.