Need a breakfast idea every day of the week? Like The Happy Housewife on Facebook and enjoy a delicious breakfast suggestion every morning!
If you want to make breakfast a little extra special for your kids try these Valentine's Day breakfast ideas.
Heart Shaped Pancakes
You can make regular pancakes and cut them out with a heart cookie cutter, use a squeeze bottle and shape the heart free hand, or use a metal cookie cutter as a mold. Any way you make them these heart shaped pancakes will be a hit with your kids.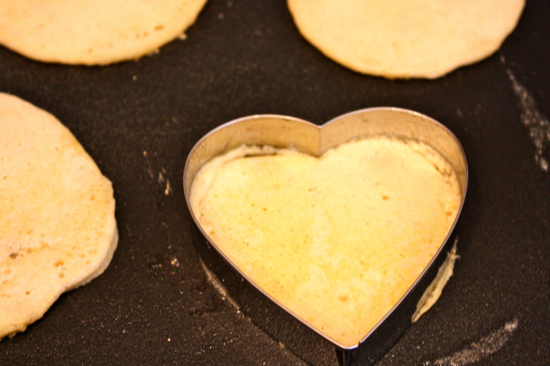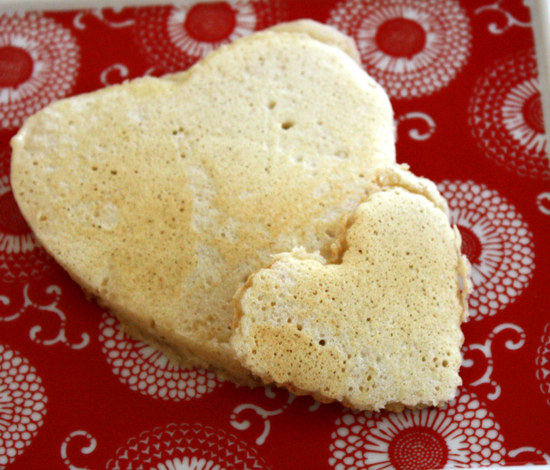 Strawberry Pancakes
Add sliced strawberries to your pancake batter to make strawberry pancakes. This didn't look at cute as I thought it would, but some kids might like them.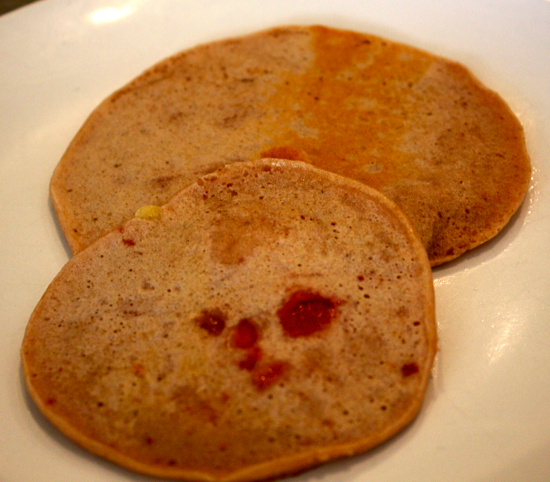 You can find the recipe here.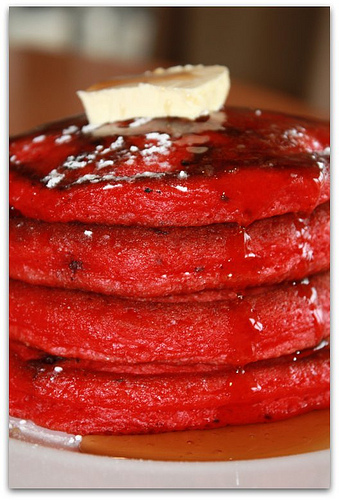 You can find the recipe here.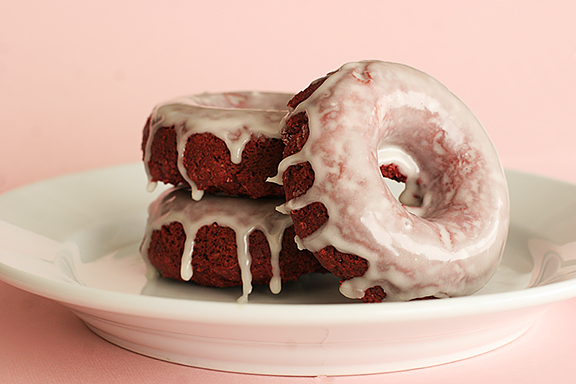 Strawberry Cereal
Add strawberries to oatmeal or another favorite cereal.
photo credit:
rofi
Heart Shaped Toast
Use a cookie cutter to make heart shaped toast. Serve with strawberry jelly.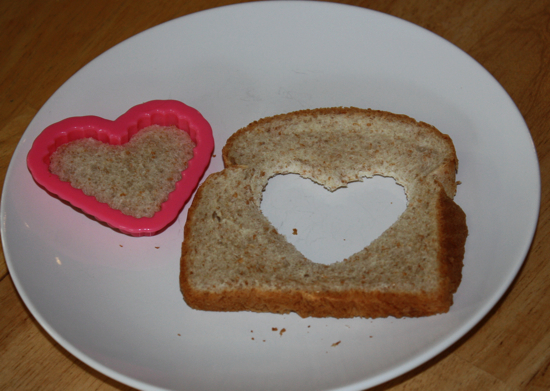 Heart Shaped Bulls Eyes
You can find out how to make this healthy breakfast on my Bull's Eye recipe.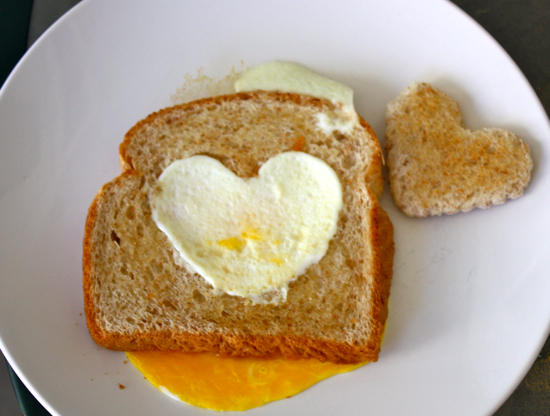 Strawberry Milk/ Smoothie
Turn their milk pink with strawberry syrup, or go a little healthier with a strawberry smoothie.

photo credit: axelsrose
What special breakfast are you making on Valentine's Day?