Temperatures are hitting record highs around the country and electric bills are soaring. During the summer I try to use my oven as little as possible. Baking, especially in the afternoon early evening makes the house so hot!
This year I've been trying to use my grill as much as possible. I've avoided the grill in the past because I always thought only meat went on the grill, and meat for a family of nine can get expensive! I have found that you can buy cheaper cuts of meat and marinate them for several hours for a better taste. My father-in-law taught me to prick steak with a fork before marinating and that also gives the meat a better flavor.
But, you don't have to just grill meat! Vegetables taste great on the grill.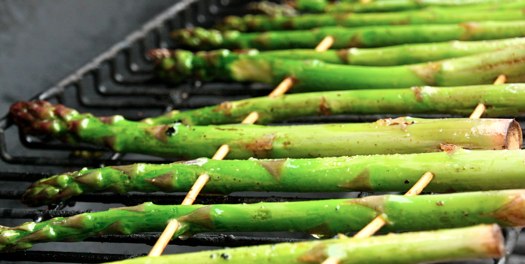 Here are a few of my successful grilling attempts.

Holland House is currently running their "Grill of Your Dreams" summer sweepstakes. One person will win a $2,000 grill!
You can enter on Facebook. First enable the app, then fill out a short contact form. After you've entered the sweepstakes you can play a "match the Holland House bottles" game to win a Holland House Summer Gift Pack.