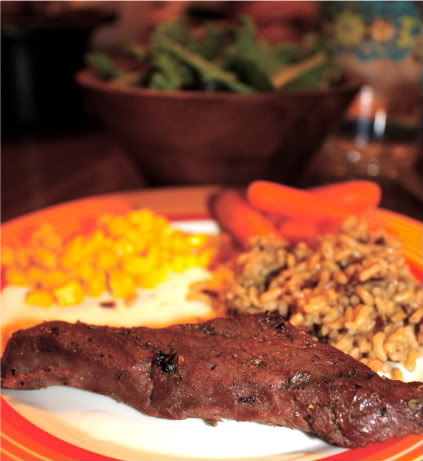 Hunting season has ended for many and now there is a freezer full of meat to last throughout the winter, and hopefully throughout the year. If you have a few in your family that aren't fans of the free range meat, this venison marinade is perfect. The "gamey" taste is gone and your diners probably will not know that they are even eating venison with this recipe.
Print
Venison Marinade for Steak Lovers
Ingredients
1 cup white vinegar
½ cup olive oil
2 tablespoons parsley
2 tablespoons oregano
½ teaspoon onion flakes
1 teaspoon salt
1 teaspoon pepper
1/2 cup brown sugar
6 lbs. venison steaks
Instructions
Mix ingredients together and pour over venison steaks.
Marinate for at least 8 hours, preferably 10-12.
Grill or broil venison to your liking.