Your kids are sure to love this Homemade Berry Pudding that includes the flavors of strawberry, blueberry, and raspberry. Simply whisk and heat a few ingredients on your stove top, chill, and garnish. It's not quite as easy as the kind from a box, but it's so much better!
And if your family loves pudding, give this luscious Homemade Chocolate Pudding a try, too.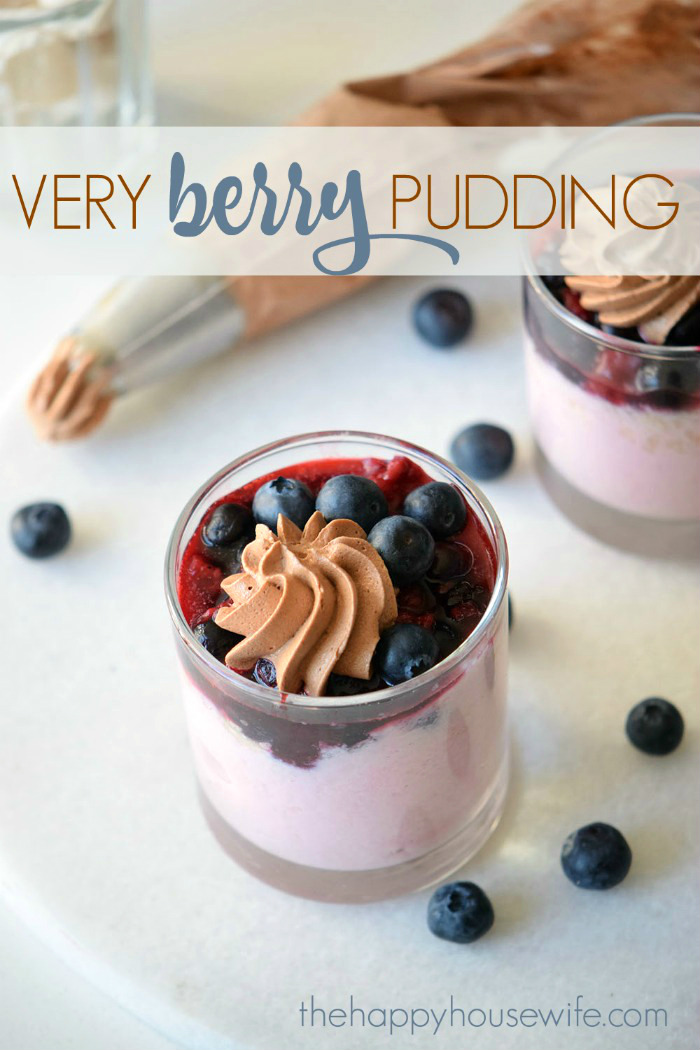 Print
Very Berry Pudding
Yield 4 - 6
Ingredients
5 cups milk
½ cup all-purpose flour
2 egg yolks
¼ cup strawberry jam
1 tablespoon vanilla extract
3 tablespoons raspberry jam
1 cup blueberries
½ cup chocolate Chantilly cream
Instructions
In a saucepan over medium heat, add the milk, all-purpose flour, egg yolks, strawberry jam, and vanilla extract. Whisk repeatedly.
Once the mixture thickens, turn off the heat and let it cool down.
Pour the pudding into a bowl and refrigerate for 3 hours.
Serve the pudding in glasses and top with a layer of jam.
Garnish with the blueberries and chocolate Chantilly cream.