The following is a post from contributing writer  Kimberlee.
It's blueberry season! Try this yummy blueberry-packed smoothie for a healthy breakfast.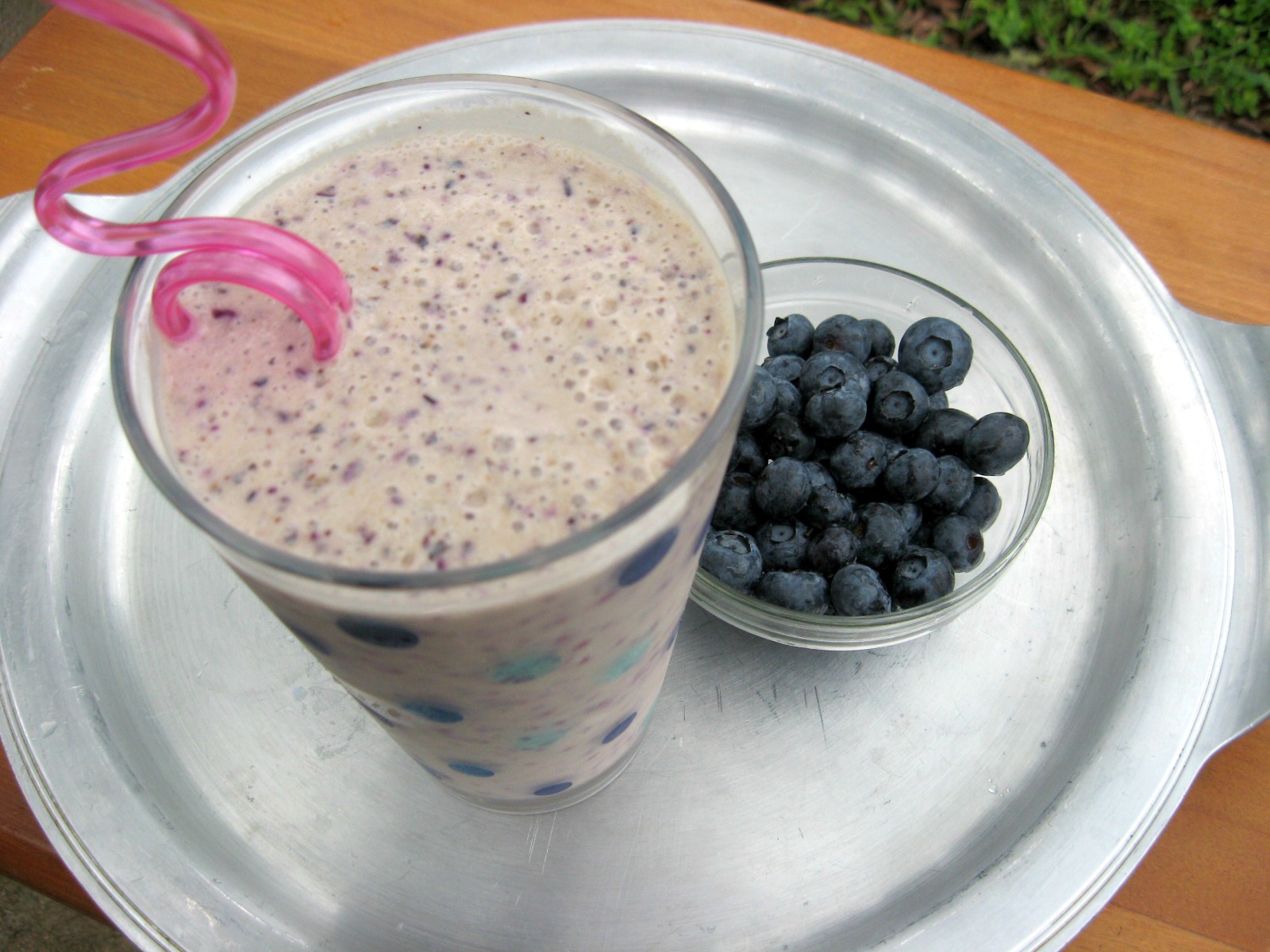 Print
Very Blueberry Smoothie
Ingredients
1/2 frozen banana, cut into one inch chunks
1 cup vanilla yogurt (use Greek yogurt to make it thicker)
1/2 cup milk
1 1/2 cups fresh blueberries
Instructions
Combine all ingredients except blueberries in a blender.
Mix for one minute on high.
Add blueberries and mix until smooth.
Serve immediately.
Find more delicious meal ideas at the The Happy Housewife Recipe Index.