Guess what I have in my backyard?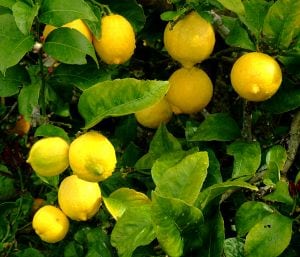 A lemon tree!
Yesterday I made a delicious strawberry iced lemonade, but my tree is overflowing with lemons and I need your help to come up with new recipe ideas.
This week I will be hosting a lemon linky! On Friday, you can link up with your favorite lemon recipes so that my family doesn't get sick of lemon poppy seed bread this month. If you don't have a blog you can always leave a your recipe in the comments on Friday.
And because it is Christmas and I'm in a giving mood, one random recipe will win a gift card from me! 🙂
So, get your best lemon recipes ready to link up this Friday, November 19th!