My tip today is to wear an apron. I almost always wear one in the kitchen while I am cooking or cleaning. In the past, I ruined many nice clothes by splattering food or oil on myself. Now I wear an apron, it protects my clothes and I wash it every few days. Recently, I have started wearing my apron for most of the day. When the kids come and give me really messy hugs, they get the apron and not me. It also helps when we are doing craft projects and cleaning other rooms of the house. I find that many days I am able to hang my pants back up at the end of the day if I have worn an apron. This saves time and money by decreasing laundry.
Here is a picture of my favorite apron. My neighbor gave it to me because she was tired of seeing me in my plain old green apron. This one is from Japan, and I love it.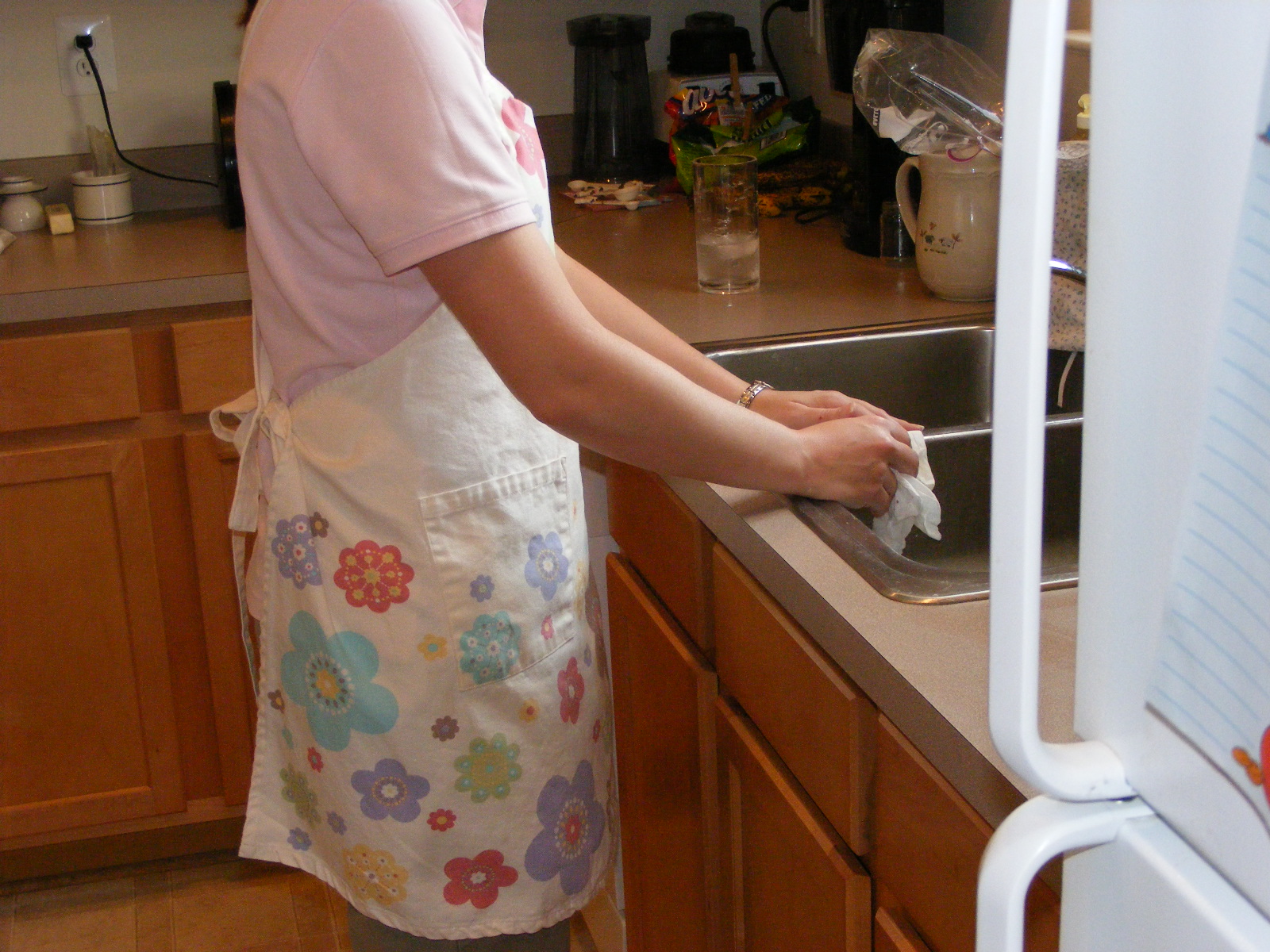 For more Kitchen Tips visit Tammy's recipes. For more frugal tips visit Mary's blog.