Weekends are the toughest time for me to menu plan. Since we live in the greater D.C. area, we try to do some sightseeing each weekend and meals usually end up being snacks or leftovers.
On Saturday morning had whole wheat waffles. They were quite yummy. I'll post the recipe tomorrow.
My oldest daughter and I had to run errands so that meant Dad and the other five were on their own for lunch. In our pre-frugal days this would have meant a trip to Chuck E. Cheese or some other insane place, but when we arrived home the kids were drinking fruit smoothies.
On Saturday afternoon, the big kids went with my husband to work in the garden. I stayed at home and made 2 chicken pot pies, potato salad, whole wheat rolls, and the salmon cakes.
For dinner we had salmon cake sandwiches on whole wheat buns, grapes, pineapple, applesauce, and potato salad.
Sunday morning we had leftover waffles and cinnamon rolls. For lunch we had hot dogs and leftovers, with some carrots.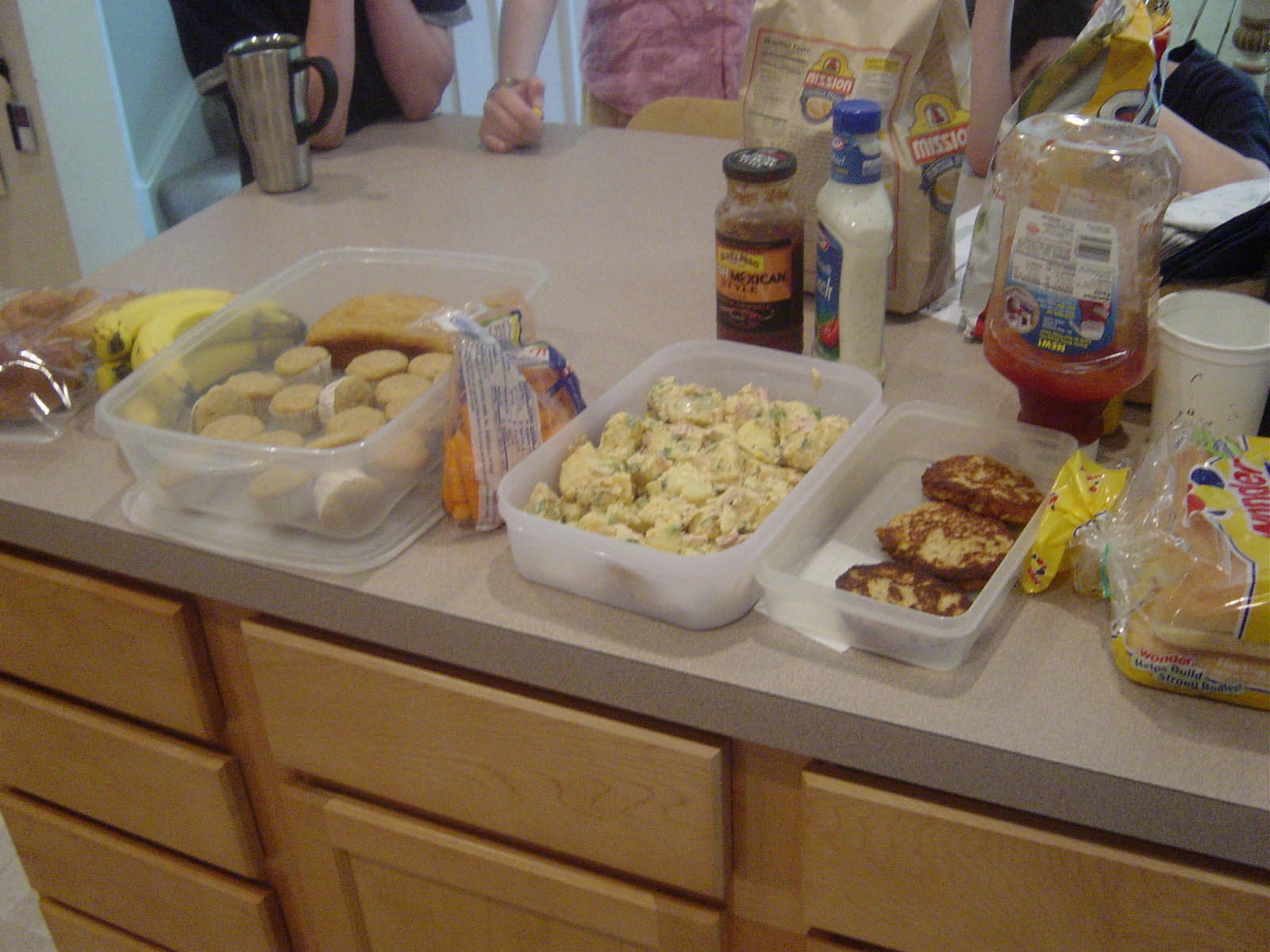 Dinner was (and I am ashamed to admit this) the kids had ice cream, eggs, waffles, and yogurt. My husband and I went to Outback.
I am glad the weekend is over and we can get back on our meal schedule even though our week is hectic.
Good point from our weekend ~ we stayed within our budget for meals
Bad point from our weekend ~ not enough fruits and vegetables
Don't forget to visit Joy and Kate's blogs to see if they fared better than I did this weekend.