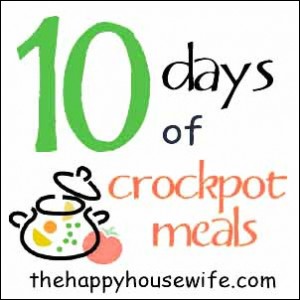 One of my favorite crock pot recipes is the whole chicken in a crock pot. For a while I was cooking a few chickens a week. I admit I don't really like picking the meat off the bone, but often dh will help or I just suck it up and think about all the money I'm saving. 🙂
Once the meat is off the bone I store it in sandwich sized Ziploc bags in the freezer. I usually label it with the date so I know what chicken we should use first. When I need a quick meal I pull out the bag of chicken and quickly defrost under warm water.
Here are just a few ways you can use your shredded chicken from a whole chicken in a crock pot: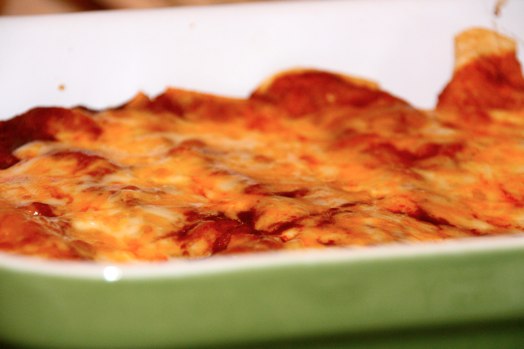 BBQ Chicken (just add BBQ sauce and cook in crock pot or on the stove until heated through)
The next time you are at the store pick up a whole chicken, they are usually less than $1 a pound and you can make at least two, sometimes three meals from one chicken!
What's your favorite crock pot chicken recipe?
Be sure to visit these brilliant women during our 10 days adventure between November 7th-18th! I love these ladies and we know you will too.

10 days of Character Studies | Confessions of a Homeschooler
10 days of Christmas Countdown Ideas | Milk & Cookies
10 days of Creative Writing | Chocolate on My Cranium
10 Days to a Godly Marriage | Women Living Well
10 Days of Growing Leaders | Mom's Mustard Seeds
10 Days of Homeschooling High School | Weird Unsocialized Homeschoolers
10 days of I Wish I Had Known | Fruit in Season
10 days of Keeping Your Marbles | The Tie That Binds Us
10 days of Kid-friendly Food | Planner Perfect
10 Days of Language Arts Lesson Planning | Jimmie's Collage
10 Days of Learning Apps | Daze of Adventure
10 Days of a Mason Jar Christmas | Cajun Joie de Vivre
10 Days of More JESUS in Christmas | Preschoolers and Peace
10 Days to a Peaceful Home | Raising Arrows
10 Days of Raising a Life-Long-Learner | Bright Ideas Press
10 days of Science with Math | Blog, She Wrote
10 days of Teaching Values | Our Journey Westward
10 days of Winning your Child's Heart | I Take Joy