My journey to eating healthy whole wheat bread started several years ago when our oldest son was diagnosed with more learning disabilities than I have space to list on this blog. After much debate and prayer we decided to try medication to help with some of his issues. While the medicine worked, it also had some nasty side effects. After much more debate and prayer we decided to take him off the medicine and see if changes in our diet would be enough to keep him off the medicine.

Back then I relied heavily on convenience food, so it was pretty easy to start cutting out all the prepackaged stuff I was purchasing and start making things from scratch. After doing that for a year or so I heard a talk given by Sue Becker on the benefits of grinding your own grain to make bread and other whole grain foods. Usually I am a skeptic, but her talk convinced me that grinding my own grain was the next step in our family's healthy lifestyle.
I purchased a Nutrimill
and began grinding grain to make fresh homemade bread. I was not an experienced bread maker when I started, but it only took one loaf to convince me I made the right decision. Fresh ground wheat does not bake like the whole wheat flour you purchase at the store. And 100% whole wheat bread made from your own wheat does not taste like the burnt dense bread you find at the store either. I was making 100% whole wheat loaves that were light and delicious. My kids, who normally balked at a piece of whole wheat bread, could eat a whole loaf in one sitting.
To understand the health benefits of milling your own grain here are some facts from the Brow Farm.
To understand the benefits associated with milling grain, you need to understand what comprises a whole grain. There are three main layers: the bran, the germ, and the endosperm.
• The bran is the outer layer where all the roughage that helps move unwanted poisons and toxins through your system is found. The bran also contains numerous vitamins, minerals, and proteins.
• The germ is the health center of the grain, overflowing with vitamins B and E, as well as unsaturated fat and protein.
• The endosperm is the starchy white center. Whole grains contain almost 90% of all the vitamins, minerals, and protein you'll ever need. However, commercially milled products don't offer you those nutrients. Why? Once milled, the oils found in the bran and germ oxidize and turn rancid within 72 hours. So for commercial purposes, both the bran and germ—and all the nutrients contained within them—must be removed in order to give products a shelf life.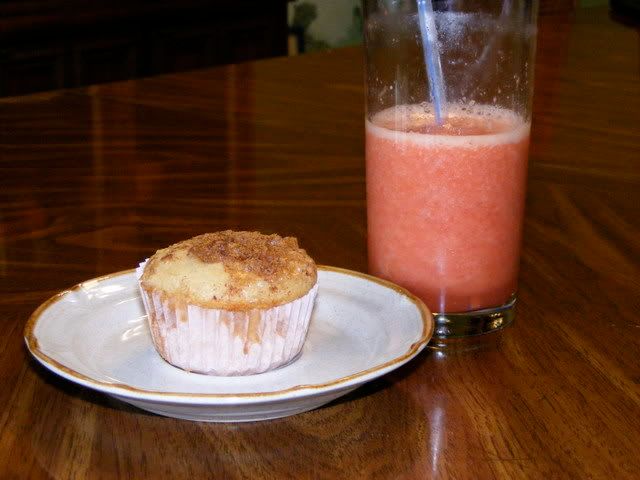 When you grind your own wheat you are getting the freshest flour possible with the biggest health benefits. The cost initially is high (when you consider the price of a mill) but now I am able to make a loaf of fresh, organic whole grain bread for about $1. I also use fresh whole wheat flour to make pancakes, waffles, biscuits, bagels, cookies, cakes, pizza, muffins and a variety of other items. I found that I am able to use 100% whole wheat in many recipes and not end up with a dense product. I even use leftover bread to make whole wheat bread crumbs which I use in other recipes.
As I said before getting started is expensive. An electric mill costs around $250. I also use my bread machine
to make my dough and then bake the bread in the oven. This is not a necessity but it does make the job a little easier.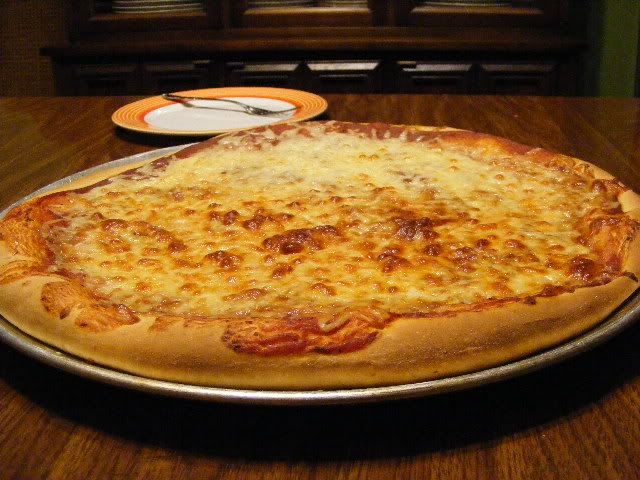 Many of you have asked for my whole wheat sandwich bread recipe. I use hard white wheat in this recipe and it makes great sandwich bread as well as dinner rolls. I also use this recipe for pizza dough, adding parmesan cheese, garlic, and Italian seasoning before I knead it.
Fresh Bread
Ingredients
1 1/2 cups warm water
1/3 cup olive oil
1/3 cup honey
2 tsp salt
4-4 1/2 freshly milled hard spring wheat flour (sifted)
1 Tbs yeast
I make this recipe in my bread machine by adding all the wet ingredients and then all the dry ingredients. Add the yeast last. I use the dough setting, but if your machine has a whole wheat setting you can use that too and bake it right in your machine.
If you are making this recipe by hand combine all the wet ingredients. Then add yeast, salt, and half the flour. Mix until the dough is smooth. Then add the rest of the flour. Add the flour slowly so you don't use too much. Knead for about 10 minutes. Let rise until doubled. Shape into desired pan and then rise again until doubled. Bake at 350 degrees for 25 minutes. This will make 2 loaves of bread or two large pizzas.
Our family has enjoyed fresh bread and other whole grain products for almost four years. I can start a loaf of bread in under ten minutes and the entire hands on time is under 20 minutes. Making bread is not difficult once you get the hang of it, and this skill can be taught to your kids as well.
My whole family agrees it is hard to beat the taste of fresh homemade bread from the oven.
Additional information: Merrilee asked where I purchase my grain. I purchase my grain from the Bread Beckers or Quail Cove Farms which is a co-op on the Eastern Shore that delivers to my area once a month. The wheat comes in 50 pound bags so I only order every few months. The price of grain fluctuates significantly but depending on where you live you can purchase grain for about $1 a pound for organic and about $0.60 a pound for non-organic.
If you need more tips on baking bread read my Bread Tips post.