These delicious and fluffy pancakes can be made with 100% whole wheat flour. I used 3 cups ground kamut and 1 cup soft white wheat.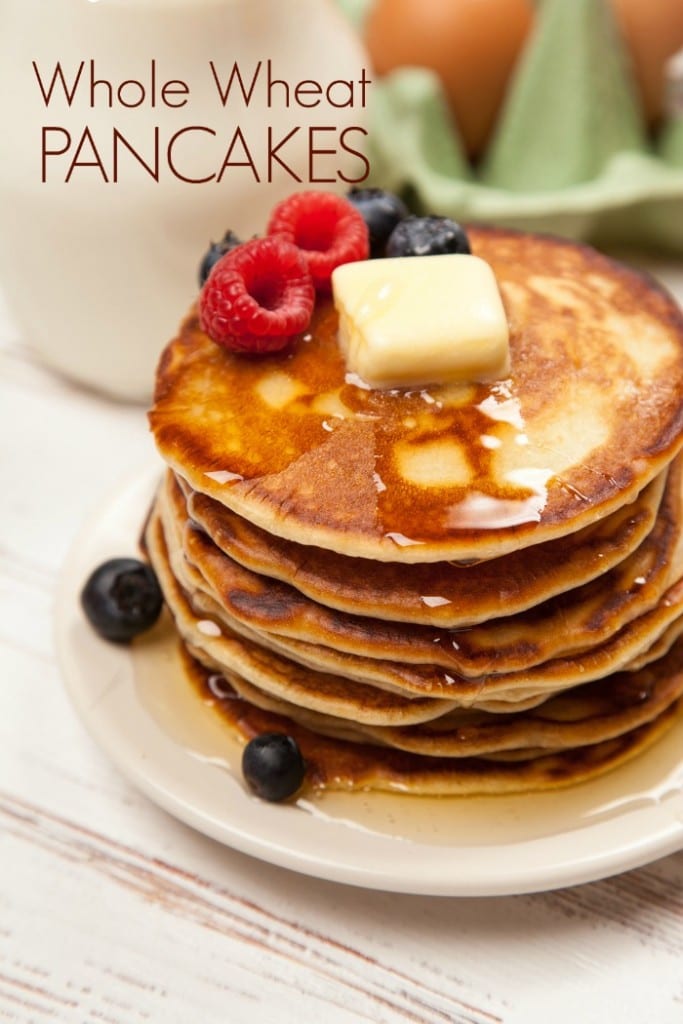 Print
Whole Wheat Pancakes
Ingredients
3 cups buttermilk
4 eggs
1/2 cup butter, melted
1/2 cup white sugar
1 tablespoon and 1 teaspoon baking powder
2 teaspoons baking soda
2 teaspoons salt
4 cups whole wheat flour
Instructions
Mix all the liquid ingredients.
Beat for one minute on high.
Mix in sugar, baking powder, baking soda, and salt.
Slowly mix in flour until batter is smooth but thick.
Cook on a hot (350 degree) buttered griddle.